Trump plans to nominate treasury official to lead World Bank: report
Xinhua | Updated: 2019-02-05 13:51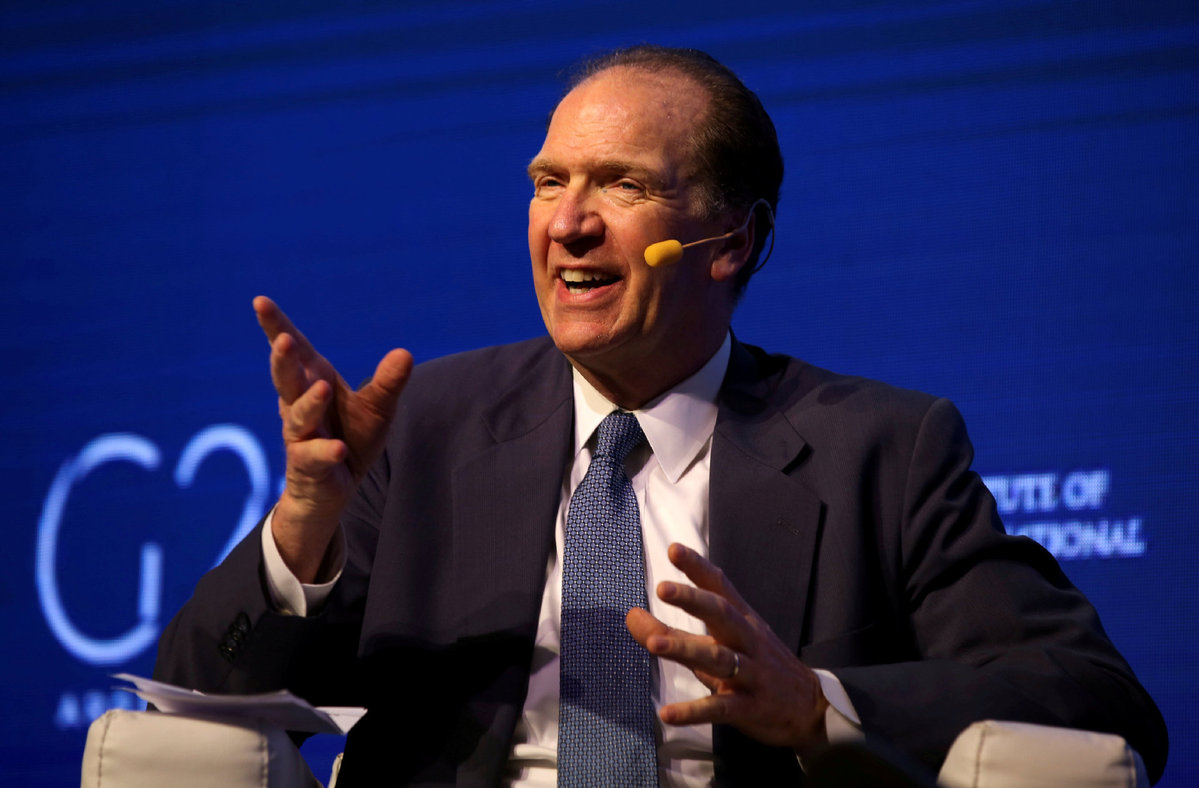 WASHINGTON — US President Donald Trump is expected to pick David Malpass, undersecretary for international affairs at the US Treasury Department, as the US nominee to lead the World Bank, Politico reported on Monday evening.
The Trump administration plans to announce its selection on Wednesday, the report said, citing senior administration officials.
Before joining the administration, Malpass was an economic adviser to Trump during the 2016 presidential campaign. He previously served as chief economist at the investment bank Bear Stearns, according to the report.
The World Bank last month outlined the selection process for the next president to replace Jim Yong Kim, who suddenly announced an early departure from the multilateral development bank, effective since Feb. 1.
Nominations for the next president shall be submitted between Feb. 7 and March 14, according to the World Bank. The bank's board of executive directors aims to select a new president before spring meetings in April.
Ever since the World Bank's inception in 1944, all of its presidents have been nominated by the United States. Given that emerging markets' and developing economies' total contributions to global economic growth have far outweighed those of the advanced economies in recent years, this practice hardly makes sense and needs to be changed.
It is widely hoped that the nomination of the next president could break away from this long-held tradition, so that competent candidates with broad development experience, particularly from the developing world, can have a chance to lead this important international institution.