Lunar New Year celebrations fill NYC's Times Square with joy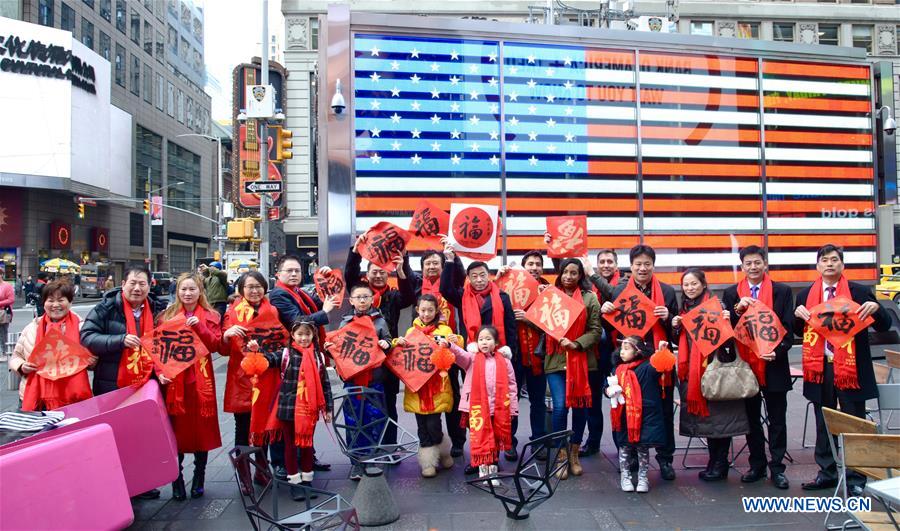 NEW YORK - New York City's Times Square became a sea of red on Tuesday as a series of Chinese Lunar New Year celebrations took place here to mark the first day of the Year of the Pig.
An array of calligraphers from both China and the United States gave away their handwritings of "Fu," a Chinese character meaning fortune and luck, and red scarfs printed with the same character to hundreds of visitors at the "Crossroad of the World" to extend Lunar New Year greetings.
The Fu was written on a square piece of red paper, which can be seen posted on almost every household's door in China during this period of time every year as a tradition.