China's Sui/Han win pairs title at Four Continents Figure Skating Championships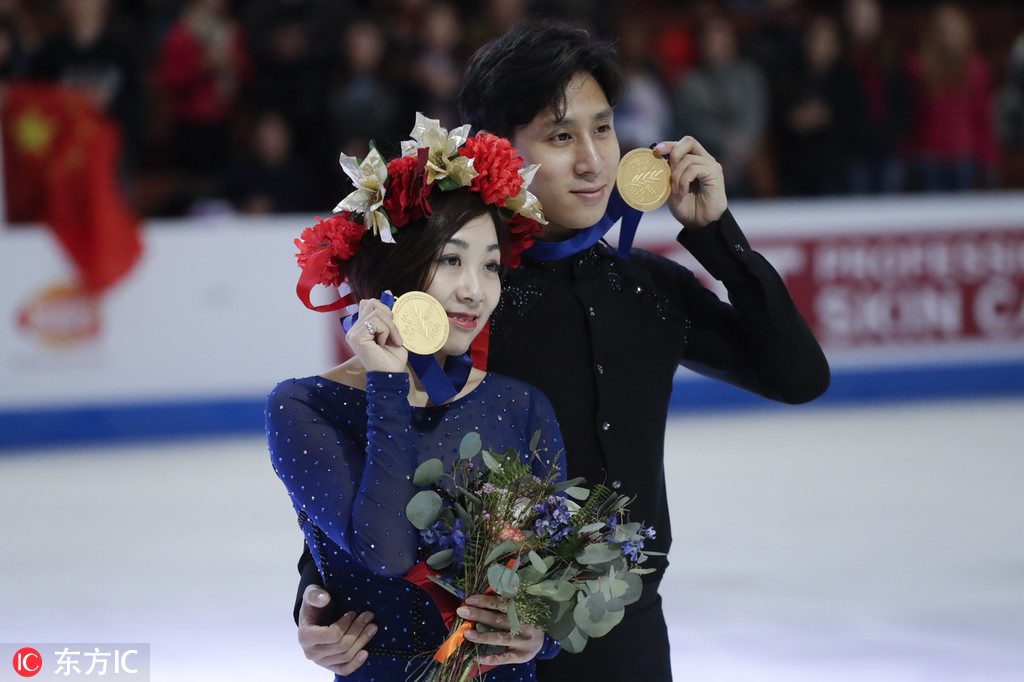 WASHINGTON -- Olympic silver medalists Sui Wenjing/Han Cong of China clinched victory in the pairs event at the Four Continents Figure Skating Championships 2019 held in Anaheim, California on Saturday by just 0.06 points, beating Canadians Kirsten Moore-Towers/Michael Marinaro to the second place.
Peng Cheng/Jin Yang, also from China, earned the bronze medal.
Performing to "Rain, In Your Black Eyes" by Ezio Bosso, Sui/Han opened with a triple twist, a triple toe-double toeloop combination and throw triple Salchow. Sui then fell on an underrotated triple Salchow, but recovered to land a throw triple flip.
Sui/Han scored 136.92 points and totaled 211.11 points for the title.
"We were pretty nervous," said Sui. "I'm really happy we could show what we have today on the ice, but honestly this was not the best of us. We will do the best we can and continue training hard."