Sino-British TV coproductions widen their focus
By Bo Leung in London | China Daily Global | Updated: 2019-02-12 07:31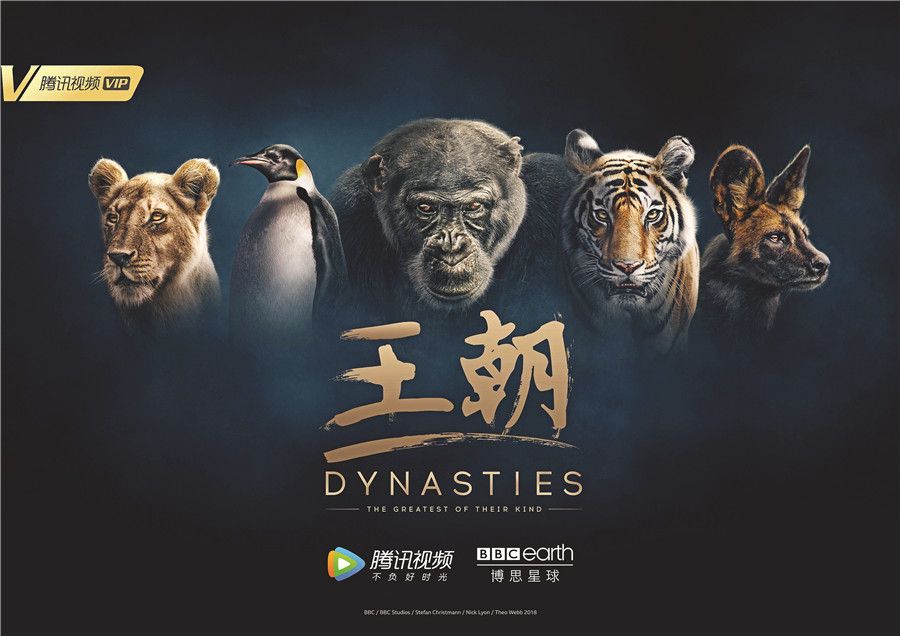 At the event, about 400 Chinese mainland executives and representatives from at least 156 companies were led by the State Council Information Office and the National Radio and Television Administration.
Speaking at the gathering, Fan Weiping, deputy director of the National Radio and Television Administration, said: "Over the past 15 years, with the rapid development of China's economy and society, the country's film and television cultural industry has become increasingly prosperous, and international communications and cooperation have been remarkably active."
China's TV industry is overseen by the NRTA, a State regulator that approves deals in the industry and can stop a series for reasons that include endangering State security and damaging the honor and interests of the State.
"China would like to sincerely cooperate with all of its friends in order to stimulate a new dynamism in the international development of the audiovisual industry, and to contribute together to the prosperity of various cultures," Fan said.
Laurine Garaude, a director at Reed MIDEM, the organizer of MIPCOM, predicted that there would be an increase in Chinese content being exported in the next two to three years.
A string of deals signed at the event points to such an acceleration. Among them, Endemol Shine China is collaborating with film and TV production company Blue&White&Red Pictures, and Chinese intellectual property specialist Cloudwood is making a Mandarin-language version of the hit British crime drama Broadchurch.
Meanwhile, Chinese internet service provider Tencent coproduced the natural history series Dynasties with BBC Studios as part of a wider deal that sees the two working to create a Chinese fan base for the BBC Earth Tribe website, which has just gone live on Tencent Video.
David Weiland, BBC Studios' executive vice-president for Asia, said, "Chinese audiences' appreciation of the BBC's premium natural history content has grown over the past two years."
He cited programs including Blue Planet II, which received some 250 million views on Tencent, and Planet Earth II, which was seen by 200 million viewers in 2016.
"We are very excited to extend our partnership with Tencent with the coproduction of Dynasties, and work with them to build a community of like-minded natural history fans, bringing our content beyond the screens to them via BBC Earth Tribe," Weiland said.
Media experts said that by partnering with entities in China, Western enterprises gain access to one of the world's largest TV markets at a time when the country is introducing more regulations on the purchasing and airing of overseas programs.
The NRTA has proposed regulations suggesting that overseas programs, including movies, TV shows, animation and documentaries, should not exceed 30 percent of the total daily content in their specific categories.
Gong Yu, founder and CEO of Chinese streaming platform IQIYI, said during his keynote speech at MIPCOM that the platform intends to start originating content, rather than simply buying shows.
"Over the past 10 years, most content was acquired through purchasing intellectual property, but in future, the proportion of content produced by platforms themselves will increase dramatically," Gong said.