Tiantongyuan redevelopment set to improve lives
By Xin Wen | China Daily | Updated: 2019-02-12 08:13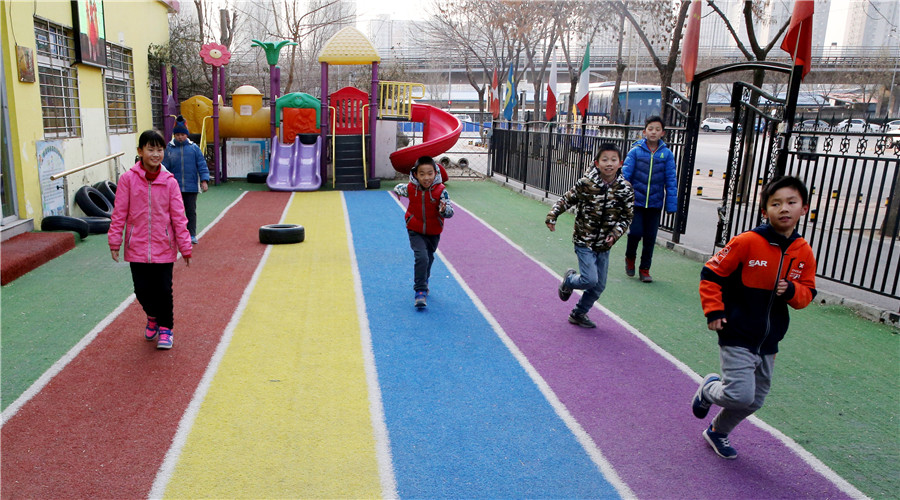 Newcomers' dream
Despite the deterioration in conditions, the abundance of apartments and relatively low prices continue to attract young and first-time buyers, as well as tenants. Speaking in a range of accents, a substantial number of residents squeeze into buses and the subway every morning and head to work.
Chen Mo is one of them. After studying in the capital for seven years, he chose to settle in the city after graduation. In 2001, he took a job with State Grid Corp, the national electricity generator.
Initially, Chen rented an apartment in Huilongguan, a crowded community in Changping district, 10 kilometers west of Tiantongyuan's center, that was well-known for its affordable property.
Served by subway line 13, Changping's relative ease of access to public transportation attracted Chen, so he decided to buy an apartment there in 2010.
After months of research, he discovered that he could buy an apartment of more than 100 sq m in Huilongguan for 30,000 yuan per sq m, which would only be enough for a home of 50 to 60 sq m in other parts of the city.
"Property prices doubled in Huilongguan in just six months, so I made the down payment in 2011 without any hesitation," he said.
Many others followed suit, so a dense population and heavy traffic congestion quickly became the community's default setting. However, without any industry to provide jobs and with few high-quality schools, many people chose to leave once they had made enough money.
Chen and Du are now also considering leaving.
Chen was single when he bought his apartment, but since marrying and starting a family, the 38-year-old has moved twice within the community.
To avoid the morning rush hour, Chen has to get up before 6 am every day and catch the subway to Xicheng district, in the west of the city, before 7 am. His wife, Zhu Zhu, who also works in Xicheng but drives to her job, has to get up at 5 am to avoid traffic congestion.
The 35-year-old said that when she was pregnant and underwent prenatal examinations, the drive to the hospital usually took an hour.
"However, if I encountered a traffic jam, I had to endure a three-hour round trip," she said.
Regular access to medical services is still a problem. Though the community has six high-quality hospitals and 30 health clinics, Zhu said she doesn't trust the quality of service, so if her son falls ill she takes him to the downtown for treatment.
Before buying his apartment, Chen didn't realize that Changping lacked high-quality schools.
He is now considering renting an apartment in the downtown when his son, now 3, is old enough to attend primary school.
Du has other considerations. Last year, the situation in Tiantongyuan became so bad that he decided to look for a new home in a different neighborhood. He is still looking. "I am still searching for an affordable apartment," said the financial sector management trainee.