Firms teach soft skills ahead of tech-based future
By Zhou Lanxu and Ouyang Shijia | China Daily | Updated: 2019-02-15 10:42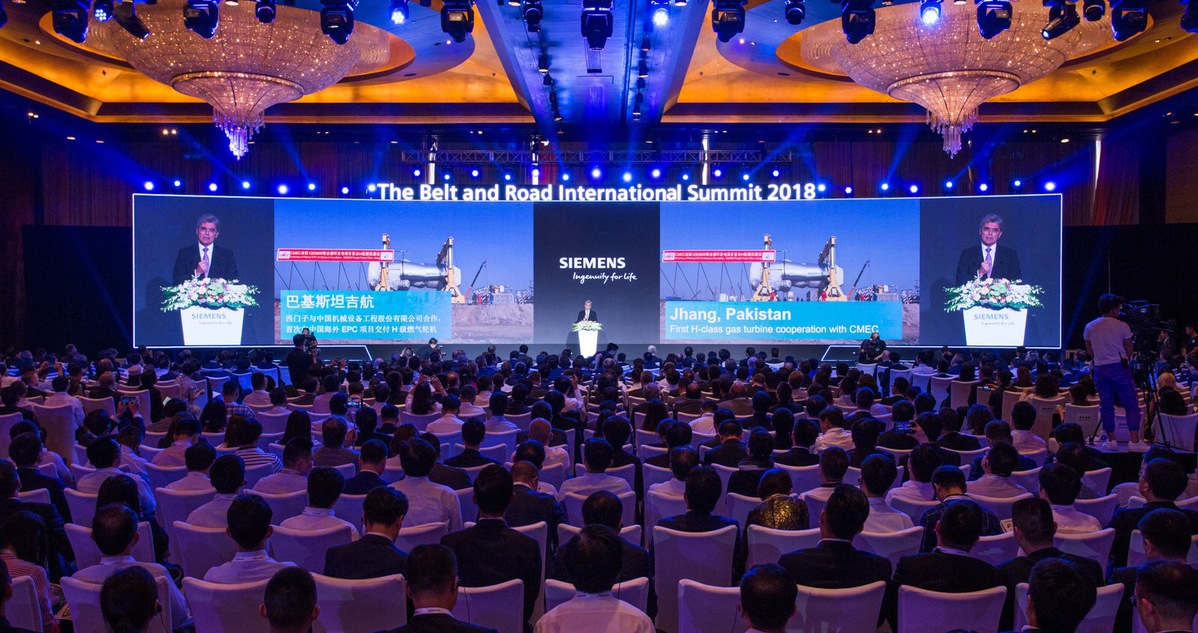 While digital technology might be making the future of some jobs more unpredictable, experts said in the future employers will still value certain skills: the ability to learn and to interact with people.
"Technological change makes it harder to anticipate which job-specific skills will thrive and which will become obsolete in the near future," said the World Development Report 2019 published by the World Bank Group.
"In the past, shifts in skill requirements prompted by technological progress took centuries to manifest themselves. In the digital era, advances in technology call for new skills seemingly overnight," it said.
Thomas Leubner, chief learning officer of Siemens AG, agreed. "In the digital era full of changes, we believe that learning how to learn is one of the most important future skills our employees need to have."
Having been in the position for more than seven years, Leubner is responsible for running strategic education and training initiatives in one of the world's biggest firms committed to digitalization.
"In the past, it was like we were laid back until a teacher told us what to learn, but now we need to take the initiative," Leubner told China Daily. "We need to realize and make use of endless learning opportunities embedded in daily work and life - or to learn how to learn."
For an employee to thrive in the future, soft skills - of knowing how to successfully interact and negotiate with people - may be even more important than understanding technology, Leubner added.
"That is because technology is changing from year to year, but people are the same, to a large extent, since maybe 10,000 years back and all around the world."
The digital era has called for changes in the nature of learning, which can be a challenge. Luckily, it also offers strategies to tackle the challenge: Digital tools are revamping the way we learn, said Leubner.
One way Siemens is using tech to sharpen soft skills is with its 3D virtual learning space. Here, employees across the world can get together online and learn how to communicate about a specific topic through role-play.
"The communities of people with the same interest may be small, and they are spread all over the world, making physically faceto-face interaction difficult," Leubner said.
Social networks are also facilitating peer-to-peer learning at Siemens, through a micro learning course creation contest. Employees upload short video lessons onto the internal social network, hoping to receive as many "likes" as possible and to get awards.
By gamifying learning, and connecting employees over social networks, the firm hopes it can quickly spread valuable information.
Both programs were promoted to employees on Siemens' Learning Day on Jan 23. The annual campaign offers employees the chance to explore topics they are interested in by taking lectures and exchanging ideas, both in person and on the internet.
"Learning Day is the start of my learning journey for 2019," said Ruan Ning, a recruitment consultant at Siemens. "I joined learning communities, got to know education resources Siemens offers for the year, and made my annual study plan," Ruan said.
More companies are taking similar actions in an effort to retain their top talent, whose eagerness to learn has been fueled by the digital era, said Jacky Carter, group digital engagement director at Hays PLC, a London-based global recruitment group.
Employers should provide more in-house learning channels covering "micro or bite-sized as well as macro learning - with the former being heavily driven by video-based content," Carter said.