May still seeking legal assurances over Irish border
By Julian Shea in London | China Daily Global | Updated: 2019-02-21 02:22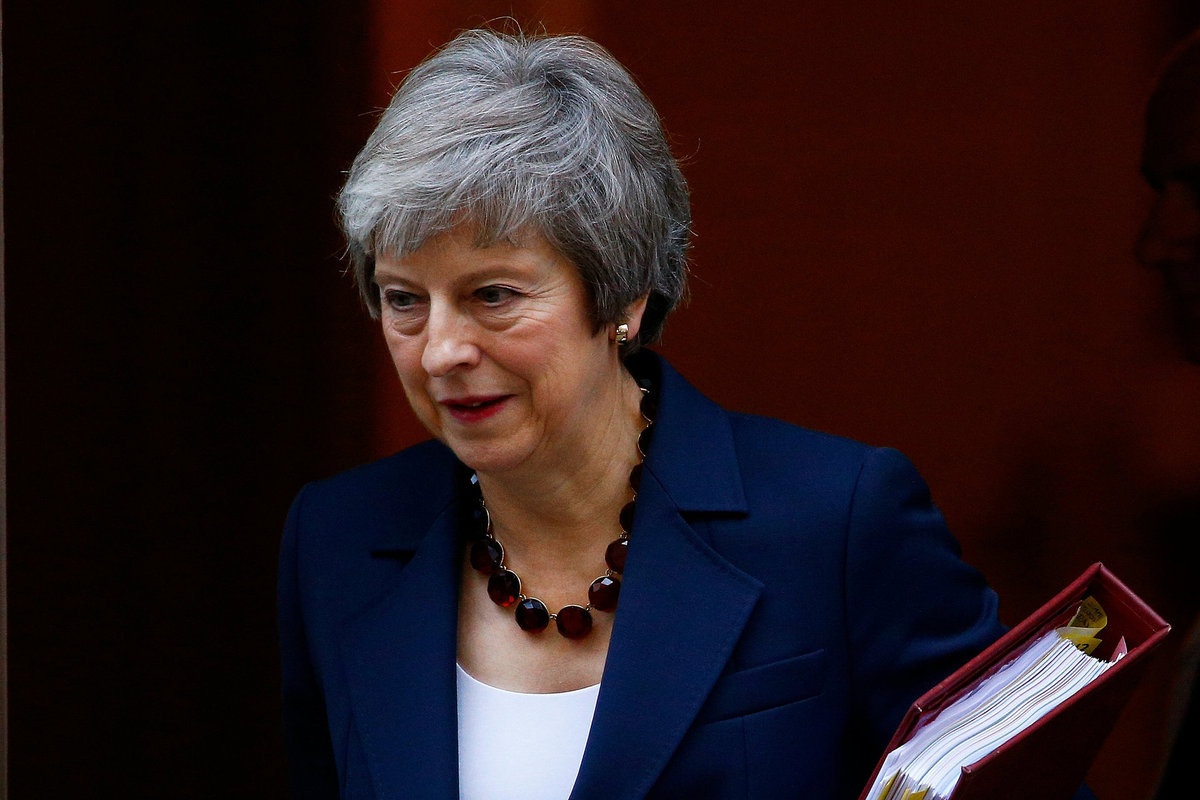 Alternative post-Brexit frontier arrangements seem doomed to fail
British Prime Minister Theresa May returned to Brussels on Wednesday for further talks with European Union officials in an attempt to resolve Britain's exit from the EU.
The main sticking point continues to be how to avoid the re-imposition of a hard border between Northern Ireland, part of the United Kingdom, and EU member state the Republic of Ireland, and the prospect of Britain becoming trapped indefinitely in an insurance policy-type arrangement known as the backstop.
One proposed solution, the so-called Malthouse Compromise, involved technology and checkpoints away from the border itself, and had drawn support from both the Leave and Remain camps.
Prominent Leave supporters including backbench MP Jacob Rees-Mogg and Steve Baker say it is still "alive and kicking" but on Tuesday Chancellor Philip Hammond said the government accepted the EU will not agree to this as an alternative before the scheduled Brexit date, March 29.
May wants legal assurances that the backstop will not become a permanent arrangement, tying Britain into a customs union.
Hammond said if this happened, it could help "deliver the core of a majority for a deal in the House of Commons", decreasing the likelihood of a so-called hard or No-Deal Brexit, which would see the UK have no alternative arrangements in place when its current legislative and legal relations with the EU come to an end upon withdrawal. There are fears that would cause major economic and social upheaval in the UK.
Ahead of May's visit, however, European Commission President Jean-Claude Juncker has warned he does not expect a "breakthrough" in talks.
Labour Party leader Jeremy Corbyn will also travelling to Brussels on Thursday, to meet the EU's chief negotiator, Michel Barnier and discuss his party's approach towards Brexit.
Labour, the official opposition to May's government, favor a permanent customs union, a strong relationship with Europe's single market and want the possibility of a no-deal Brexit ruled out as a "necessity".
Elsewhere, former Conservative prime minister John Major made a speech in which he attacked "fringe opinions" and "zealots" steering Brexit, and urged members of Parliament to offer the public another chance to vote on whether or not Brexit should happen.
Major, who was prime minister from 1990 to 1997, said next week's Parliamentary vote following May's latest talks with Europe presented a historic opportunity.
"Every so often, in our long history, there has come a moment when Parliament has had to dig deep into its soul. Now is such a moment," he said.
"The decision Parliament takes next week can undermine or revive the reputation of representative politics and from that flows so much of our whole way of life."
He urged MPs to put the national welfare ahead of party instructions, and attacked "rogues and chancers" on both sides of the political divide, for whom the "truth is nothing more than a plaything".
He has particularly strong words for Jacob Rees Mogg's fiercely pro-Brexit faction the European Research Group.
"Some, who can fairly be called zealots, seem incapable of looking beyond the one issue of Europe," he said. "It is not just that it dominates their thinking, it seems to obsess them."
Contact the writer at julian@mail.chinadailyuk.com