Exotic animals under threat due to poor living conditions in captivity, report says
By Li Hongyang | chinadaily.com.cn | Updated: 2019-02-21 19:00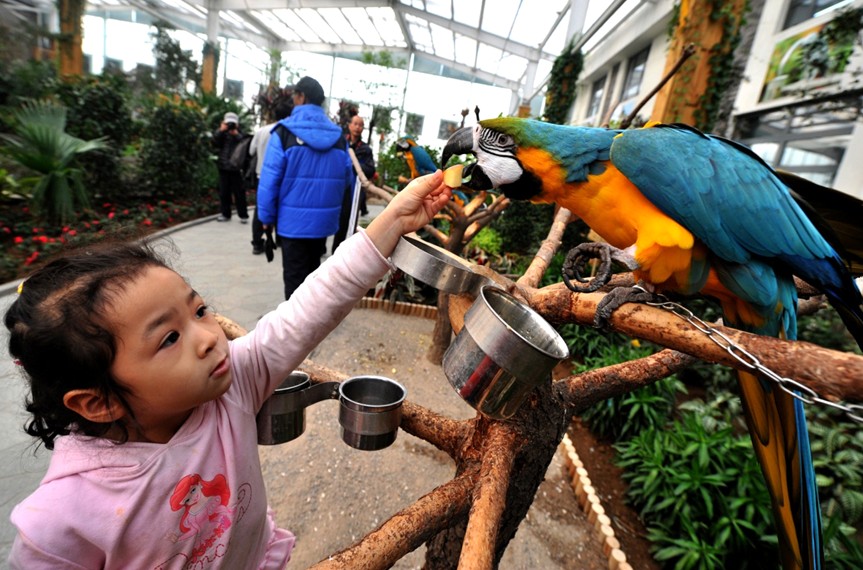 More than 1,000 species of birds and reptiles are being traded either legally or illegally in the global wildlife market, with the majority of them sold as exotic pets, according to a World Animal Protection report released on Thursday.
Exotic pets are defined as rare animals kept within households, and they are usually wild species which include fish, amphibians, reptiles and birds. Some of them are bred in captivity while most of them are from the wildness.
The harsh environment such as cramped spaces during trade transportation leads to at least one-third of the wild animals dying each year.
In addition, at least three-quarters of pet snakes, lizards, tortoises and sea turtles bred in households die within a year due to poor living conditions, small activity spaces, and unfavorable temperatures and humidity.
Steve Mclvor, CEO of the World Animal Protection, said the rise in the exotic pet market posed a huge threat to wildlife protection around the world.
"In the trade chain, airlines and e-commerce platforms play an extremely important role. They should be strictly regulated," he said.
For instance, the African grey parrot, which is listed as an endangered species, is one of the most popular birds that are illegally traded. The report stated that its population has fallen by 79 percent in the past 50 years.
Guo Jinghui, who is in charge of the WAP exotic pet report, said that the public should not buy or raise wild animals as pets.
"Do not disturb or poach wild animals," said Guo. "Don't share videos related to exotic pet sales on social media, as well as videos related to entertainment about exotic pets."