British cabinet members warn of delayed Brexit
Xinhua | Updated: 2019-02-23 17:28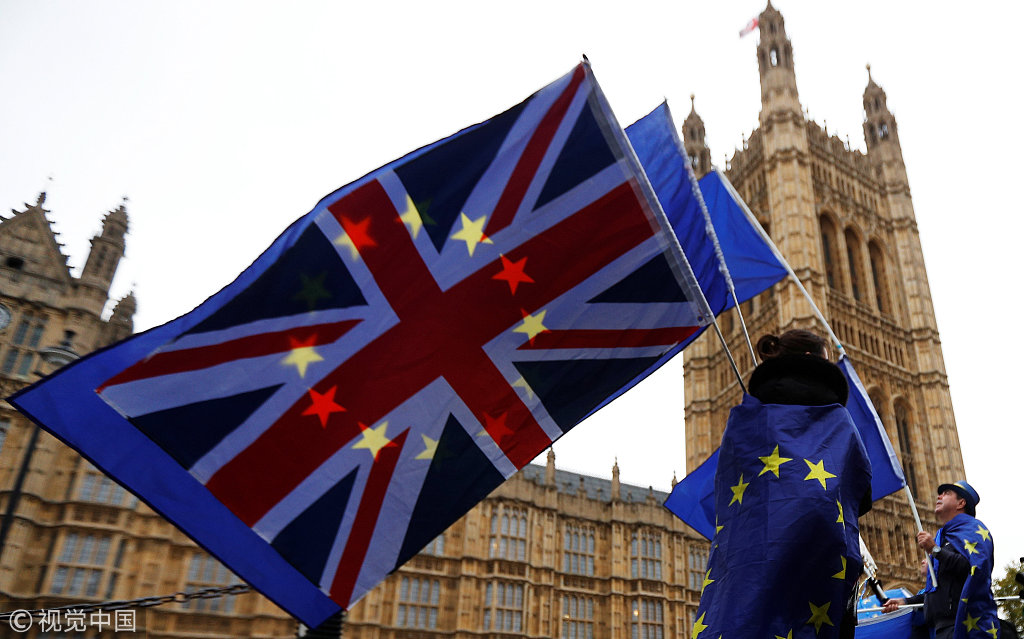 LONDON - Three members of British Prime Minister Theresa May's cabinet have warned that Brexit would be delayed if the Parliament fails to approve the Brexit deal next week.
Ahead of crucial votes in the Commons, Greg Clark, Amber Rudd and David Gauke told local media that time was running out and that they hoped for a breakthrough in negotiations soon.
This was the first time cabinet ministers have warned publicly of a delayed Brexit.
Downing Street said in a statement that May is working hard to ensure the country gets a deal with the European Union (EU) that allows it to deliver on the result of the referendum, and that was what the cabinet should be focused on.
Britain is set to leave the EU on March 29.