Research ship Haiyang Dizhi 9 sets sail for 300-day voyage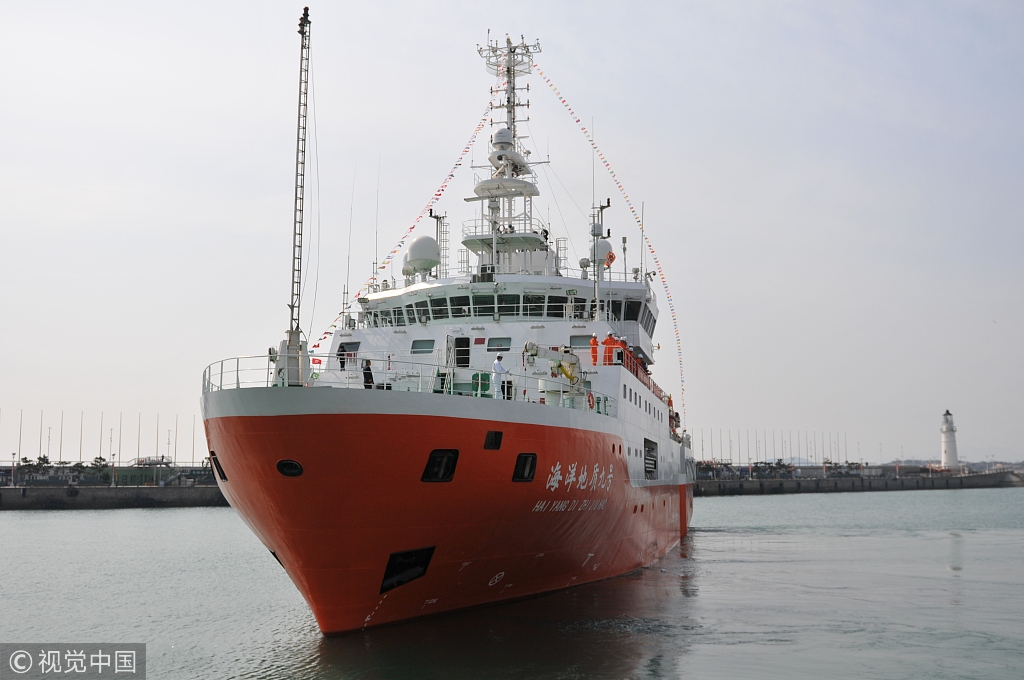 Chinese research ship Haiyang Dizhi 9, or Ocean Geology No 9, left the port of Qingdao Olympic Sailing Center, East China's Shandong province, on Monday, for a voyage to East China Sea, South China Sea and the western Pacific Ocean.
The research vessel will carry out multiple tasks during the trip lasting more than 300 days, including seismic survey, multi-beam survey, shallow stratum profile survey, ocean current survey and geological sampling. It will return in next February.