US will return 361 rare artifacts to China
By ZHANG RUINAN in Indianapolis, Indiana | China Daily Global | Updated: 2019-03-01 23:33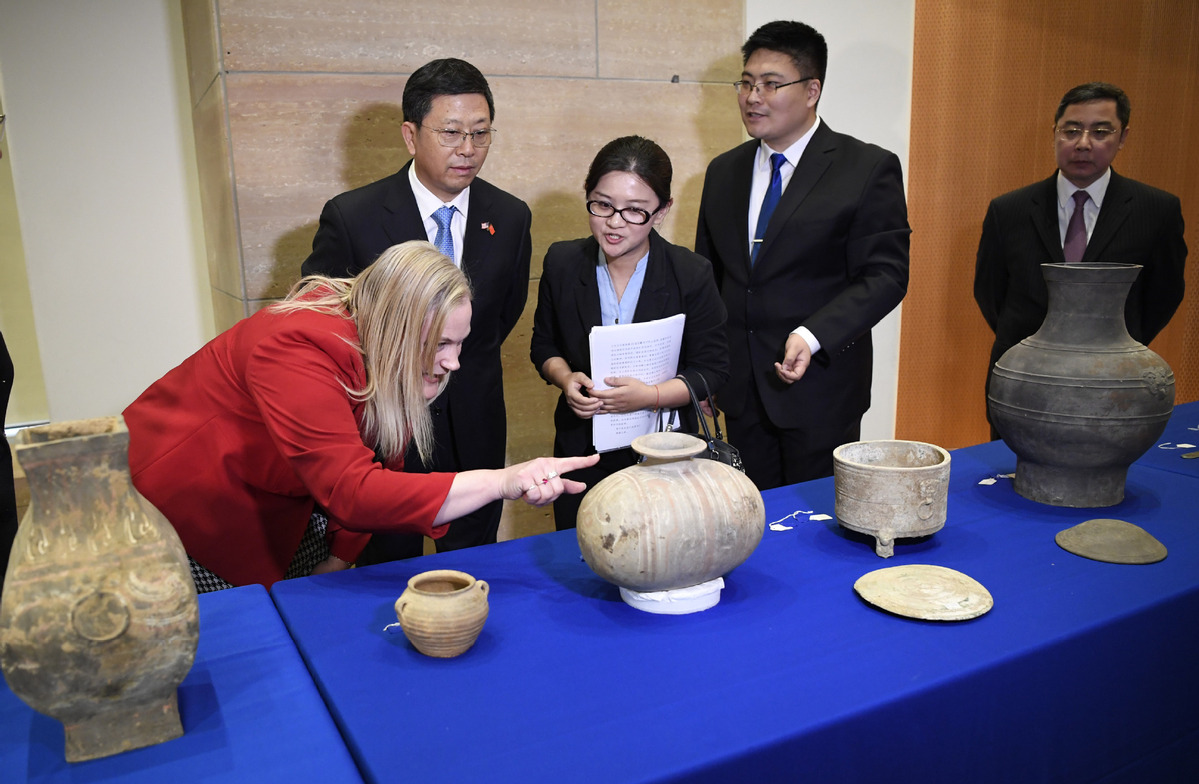 "This repatriation presents the outcome of a continuing effort during five years by China and the US," Hu said. "It not only demonstrates concerted efforts of China and the US to support and meet each other halfway in the recovery and return of cultural property ... but also contributes to mutual understanding and trust between the two peoples."
Hu said it set an example for ensuring the safety of cultural heritage globally and was an invaluable gift toward the celebration of the 40th anniversary of the establishment of China-US relations.
Hu said it also could be a starting point, together with the US, in establishing and improving mechanisms for information sharing about stolen cultural objects, and increasing international exchanges and teamwork against the looting and theft of cultural property.
In a regular news briefing on Friday, Foreign Ministry spokesman Lu Kang expressed the Chinese government's appreciation for repatriation of the relics by the US. Cooperation in cultural heritage protection is an important part of people-to-people exchanges and China is willing to make joint efforts with the US to further promote cooperation in the field, he said.