A tribute to honesty
By Wang Ru | China Daily | Updated: 2019-03-02 11:57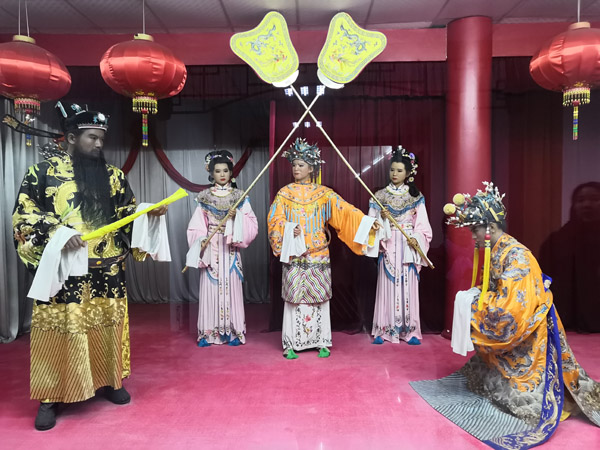 A 1,000 years later, people still remember a Song Dynasty official for his integrity
As a native of Hefei, I used to feel a little ashamed that I had never visited the Lord Bao Park before. I knew of its existence, but it never occurred to me that I should visit it and try to understand the story of my fellow countryman Bao Zheng who lived in the Song Dynasty (960-1279).
Recently, I filled that gap and visited it during this year's Spring Festival holiday.
The Lord Bao Park, located in the provincial city Hefei, in East China's Anhui province, is a memorial park for Bao which comprises Lord Bao Temple, Lord Bao Tomb and Qingfeng Pavilion among other things.
I started from the Lord Bao Temple.
A local tourist guide told me that Bao Zheng studied in the temple when he was young, and it was reconstructed as a memorial temple to commemorate him four years after he died in 1062.
In 1882, Bao's countryman Li Hongzhang, a political heavyweight in the late Qing Dynasty (1644-1911) donated a large sum of money to help reconstruct this temple.