Samsung eyes high-tech to regain lost glory
By Fan Feifei | China Daily | Updated: 2019-03-05 15:04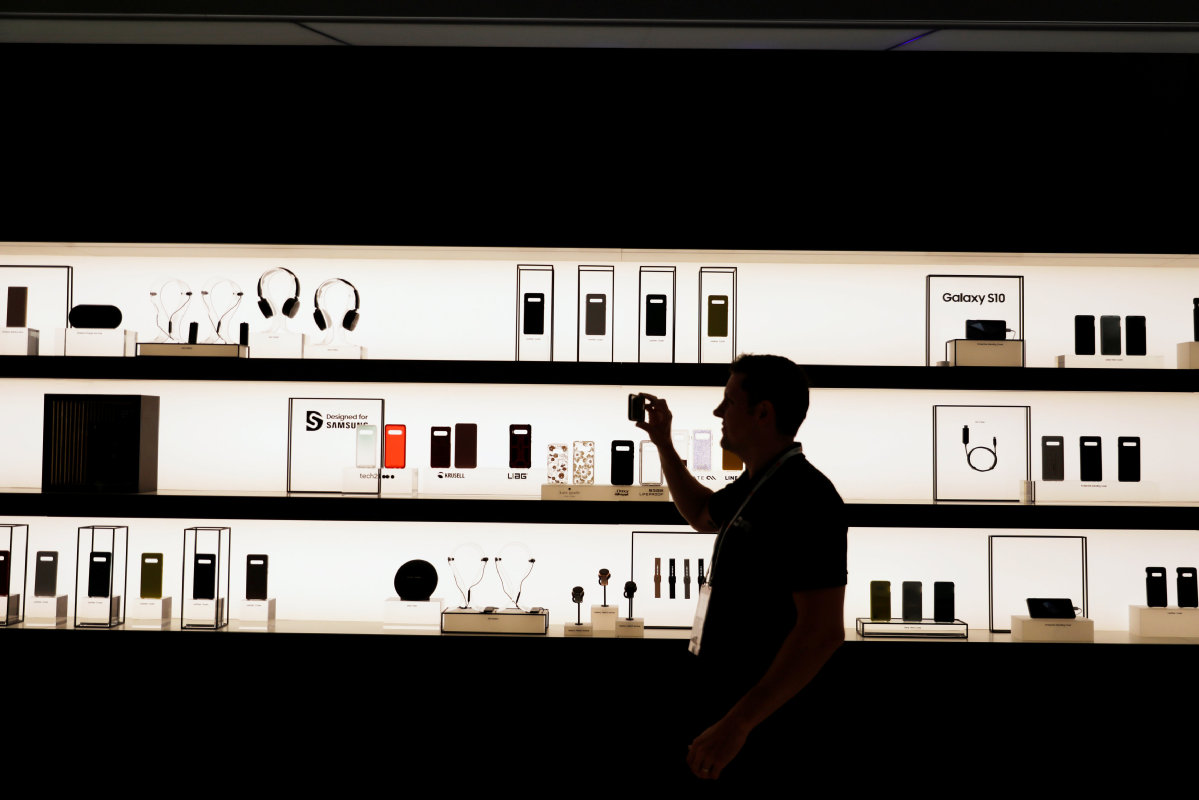 Samsung Electronics Co Ltd is planning to introduce the internet of things and artificial intelligence technologies, as well as fifth-generation wireless communication equipment, to China as the South Korean technology giant aspires to reclaim lost sales in the world's largest smartphone market in face of mounting competition from local rivals.
"We have come back to the battlefield with innovative technologies and products. As the 5G era is approaching, we hope to bring 5G equipment to the Chinese market as soon as possible," said Kwon Gyehyun, president of Samsung Electronics China at the launch event of its premium smartphone Galaxy S10 and S10+ in China.
According to Kwon, Samsung has already provided 5G terminal devices to the countries that have finished establishing 5G networks and infrastructure.
He also showed off the first consumer-ready foldable smartphone, which was unveiled at the company's annual Unpacked event in San Francisco in late February. "The foldable smartphone will be available in the Chinese market very soon," Kwon said, without disclosing the shipment date and price.
Kwon said the Galaxy Fold, which serves as a tablet when fully opened and becomes a phone when closed, has created a brand new route for the whole industry. He said Samsung would introduce the most cutting-edge technologies and state-of-the-art products to China without reservation this year.
He said that in order to gain more market share in China's cutthroat smartphone sector, Samsung has adjusted its strategy, expanding sales channels, improving consumers' shopping experiences and designing tailor-made products and marketing strategies in accordance with local consumer demand.
Industry insiders say the tech heavyweight has faced pressure from local competitors offering reasonably priced smartphones, and has revealed its ambitions to win back the Chinese market through new technologies and products.
IDC also forecast that the total 5G and 5G-related network infrastructure market will grow from about $528 million in 2018 to $26 billion in 2022 at a compound annual growth rate of 118 percent.
Last week, Chinese tech heavyweight Huawei Technologies Co Ltd unveiled its first 5G foldable smartphone Mate X during the Mobile World Congress 2019 in Barcelona, Spain, breaking the price ceiling at $2,600.
The main difference between the Samsung Galaxy Fold and the Huawei Mate X foldable phone is that Samsung's display folds inward, while Huawei's folds outward.
"The steep price might hinder the popularity of foldable smartphones, and such gadgets will be accepted by more consumers should the price be set in a range from 9,000 yuan ($1,342) to 10,000 yuan," said James Yan, research director at Counterpoint Technology Market Research.
Despite being the world's biggest smartphone maker, Samsung's sales are close to negligible in China. According to market consultancy Strategy Analytics, in the second quarter of last year, Samsung sales made up less than 1 percent of the Chinese market.
Statistics from market research firm International Data Corp showed that Huawei continued to lead China's smartphone market during the fourth quarter of last year, with a 29 percent market share, followed by Oppo and Vivo. However, Samsung is losing most ground on midrange and cheaper smartphones.
"The shipment of Samsung's smartphone is limited in China. The company is losing ground to Chinese rivals, such as Huawei and Xiaomi, not only in the domestic market, but also in Southeast Asia and European countries," said Jia Mo, a research analyst with technology consultancy Canalys.
Kwon said in an earlier interview that Samsung attaches huge importance to the Chinese market and will intensify its efforts in sports marketing and localization in China. In December, the company deepened cooperation with Chinese commercial giant Suning Holdings Group in both its online and offline retail channels.