Kahn-do approach to Bayern top job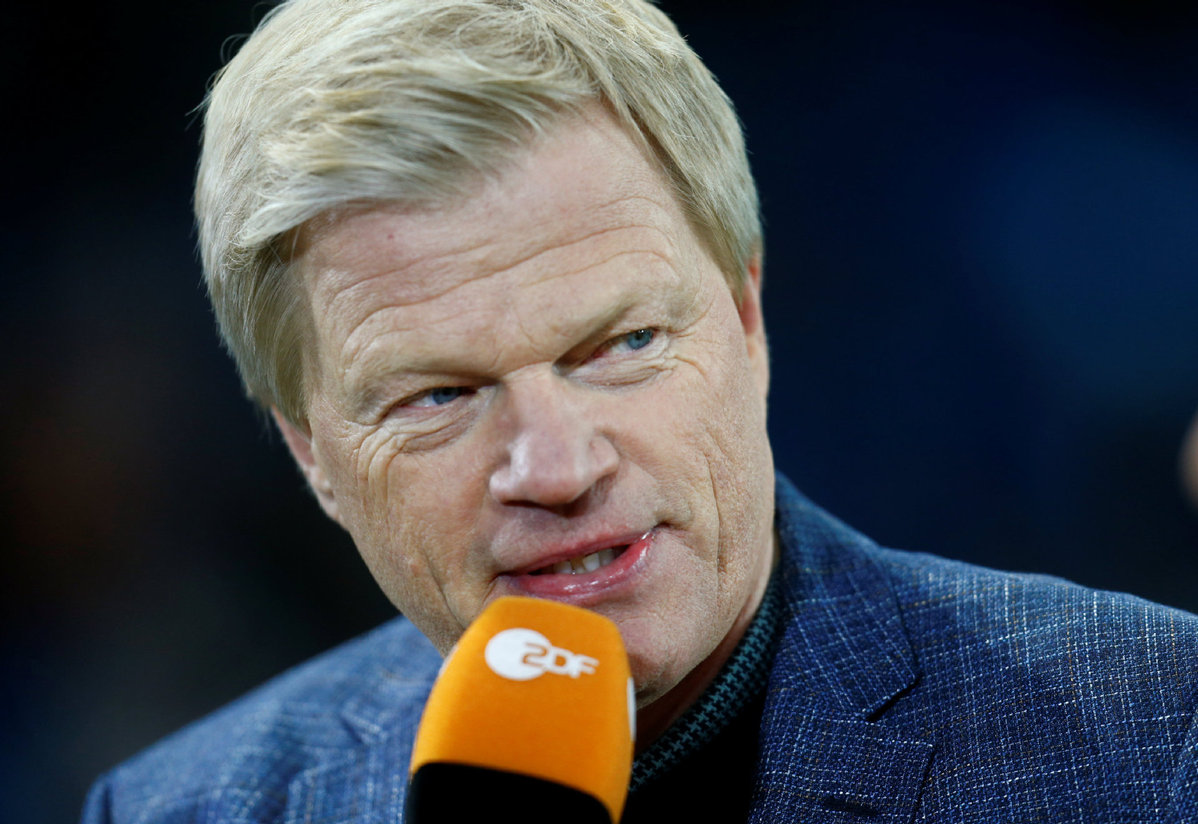 Oliver Kahn's plans to assume power at Bayern Munich are beginning to take shape.
After months of speculation, the 49-year-old former Germany international goalkeeper confirmed he is in talks to become the Bavarian giant's new chairman.
Kahn, who was Bayern's trusted custodian between the posts from 1994 until his retirement in 2008, said he will likely join the club's board for "a year of transition" in January 2020 to "get familiar with all that is behind a company achieving a turnover of over around $800 million per year".
He then expects to succeed current chairman Karl-Heinz Rummenigge in 2021, when the former striker's contract expires.
Kahn said negotiations with Rummenigge, president Uli Hoeness and the Bayern board had been intense.
"I played for this club for 14 years and experienced a lot. My time at Bayern gave me so much. Therefore, this is a very emotional matter," Kahn commented.
After hanging up his gloves, Kahn gained a Masters degree in business administration and now owns several businesses. He is confident he possesses the requisite knowledge to thrive as Bayern chairman.
"I am responsible for my own companies and for my employees. You can't just say I live from one day to another," Kahn emphasized.
But he added he has "many things to sort out" before his 2020 induction.
Rummenigge reckons it is a good idea for Kahn to first "take a close look for a year and then take over". The 63-year-old said he is convinced Kahn has gained all the necessary skills to rule a big club.
"He is deeply rooted in football. And he has gained know-how in economics," the 1980 European champion said.
Negotiations are set to continue over the coming months, with all parties confirming an agreement is close.
Lothar Matthaeus has backed his former Germany and Bayern teammate's expected appointment.
"He is the face of the club and stands for its DNA. He is a true football expert, has developed as a businessman and has always been extremely ambitious," the 57-year-old said.
As a player, Kahn arguably personified the spirit of all-conquering Bayern more than anyone. He endeared himself to the fans with his never-say-die attitude and played 632 games for the club, winning eight Bundesliga titles, six German Cups, the 2001 Champions League and 1996 UEFA Cup.
Since retiring, Kahn has enjoyed success in business with a company producing goalkeeping equipment.
Boasting a significant global profile, Kahn's chairmanship could also bolster Bayern's activity in international markets, particularly in Asia.
The three-time World Goalkeeper of the Year's exploits on the pitch are well known in China, and in recent years he has worked as a judge on a CCTV program entitled China looks for the super keeper.
Xinhua