Geely chairman bets big on methanol vehicles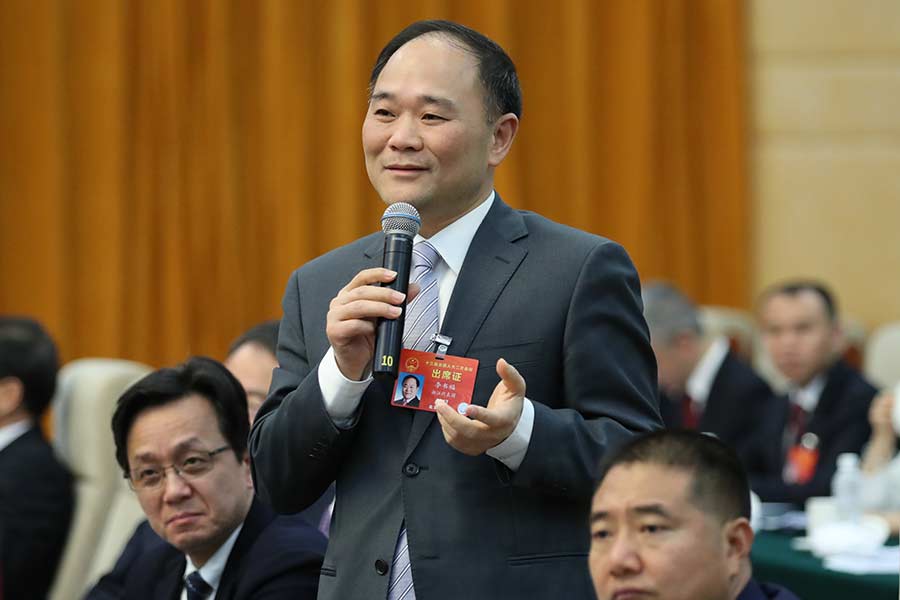 The chairman of leading Chinese auto maker Zhejiang Geely Holding Group called for more efforts to promote the use of vehicles powered by methanol, a promising alternative fuel that is widely regarded as renewable and clean.
Li Shufu, founder of Geely and also a deputy to the 13th National People's Congress, said methanol is a clean burning fuel. It can be made from coal or biomass resources that are extensive in China, which makes methanol an ideal replacement of gasoline for the country.
Methanol should be promoted at a national level as a clean, renewable energy source, and access to methanol vehicles should be improved, Li said.
With methanol-fueled vehicles approaching commercialization, more efforts are needed in China to wrest the early-mover advantage in the field worldwide, he added.
As part of his suggestions, Li also said the automobile refitting market should be standardized to promote the optimization and development of automobile consumption.
Li quoted data from research agencies that the output of China's automobile refitting market exceeded 160 billion yuan ($23.9 billion) in 2018 and its annual growth rate exceeds 30 percent.
Li's enthusiasm for methanol-fueled vehicles comes as China is conducting trials of methanol vehicles in a number of cities, including Guiyang, capital of Guizhou province, and Shanghai.
Wei Anli, secretary-general of the group responsible for the country's methanol vehicle trial work under the Ministry of Industry and Information Technology, said leading Chinese players have already mastered key technologies in developing and producing methanol vehicles.
He Guangyuan, then minister of the former Machinery Industry Ministry of China, said once commercialized and well-utilized, methanol can play a part in protecting China's energy security.
"China is the world's second-largest energy consumer and relies heavily on imports to meet its huge demand. Promoting methanol fuel as an alternative can help reduce such dependency," He said.
Geely is already making progress in developing methanol vehicles. It has invested $45.5 million in Iceland's Carbon Recycling International Inc, which is known as the world leader in methanol technology.
Geely's investment in CRI will expand carbon recycling in China as well as in Europe. It will also accelerate the deployment of its technology in China and Europe, and facilitate the development of methanol fuel cars, according to CRI.