Pairing craft beer with food marks start of new culinary adventure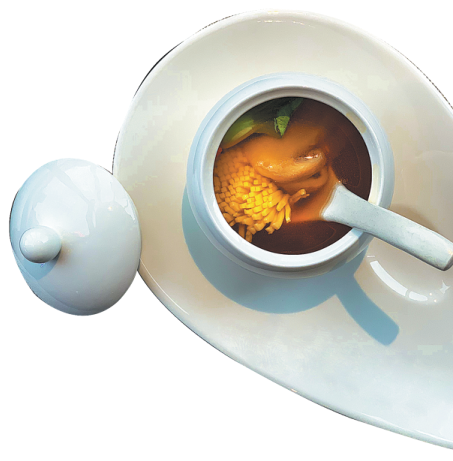 Wine has a long history in food and beverage pairing, while for craft beer, it's still a very new thing. The general rules of pairing beer with food is the four Cs - complement, contrast, cut and create, according to Jimmy Selent, the beer curation manager of Great Leap Brewing in Beijing.
On March 1, a beer and food pairing dinner themed "the chef and the brewer" was held in Sifang Sanchuan at Mercedes Me in Beijing, together with Great Leap Brewing, during which Selent played with all four rules to let his diners have a drinking feast on their plates.
"In fact, in some ways, for someone without an educated palate, I would say beer has more flavors than wine to offer," says Selent.
"According to the Beer Judge Certification Program, there are over 130 registered styles of beer, and each style could spark tons of different ideas."
Selent takes India pale ale as an example, which is a hoppy beer style.
"American IPA uses American hops which are fruity while the old world IPA uses hops from Germany and England which are more piney, and now there are even milkshake IPAs."
The dinner starts with an assorted appetizer - poached shrimp with leek peppercorn sauce, squid roll with vegetable and marinated walnuts with a homemade wasabi sauce.
Selent gives his diners two choices to pair with the appetizer - for people who want to take a bit of the sweet route, they can choose the Honey Ma Gold which is made with Sichuan pepper and honey as it's more floral than spicy, as he thinks Sichuan pepper gives zest to the beer. And for those who want a spicy kick, they can go for the Little General.
"Hoppy beer accentuates the spicy characteristics of a dish," says the 27-year-old from the United States.
Selent applies the same rule to the lamb dish which is fried lamb with cumin and chili sauce. He pairs it with Blood Orange Su Pale Ale to highlight the spiciness, and he enjoys watching people fan themselves with their hands to relieve the spiciness in their mouths.
The cut rule in the four Cs is used on the next dish, beef ribs in black pepper sauce, as Selent pairs it with KoelBrett Apricot to lower the richness of the rib fat and clean the palate.