Small rural schools can improve education
By Yao Yuxin | China Daily | Updated: 2019-03-11 06:55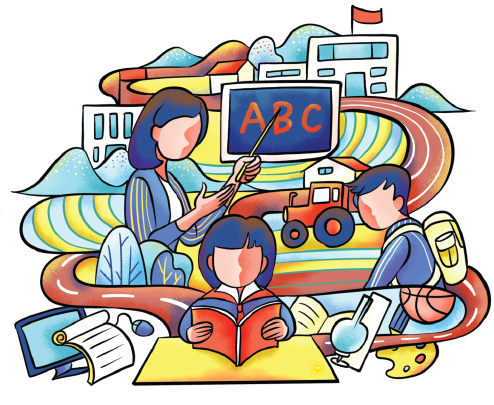 Editor's note: In the Government Work Report he delivered to the national legislature on March 5, Premier Li Keqiang said the government stepped up the development of small schools in rural areas and boarding schools in towns last year. How should rural schools be improved? Two experts share their views on the issue with China Daily's Yao Yuxin. Excerpts follow:
More schools will help bring education to all kids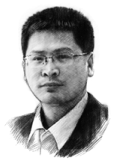 The nationwide education reform of rural primary and middle schools was launched in 2001, a process that actually started in the late 1990s. Official figures show that more than 300,000 rural elementary schools were closed between 1997 and 2010. This helped the government save huge education resources and manpower which were put to better use.
The policy was introduced because migration of rural people and rapid urbanization caused a drastic decline in the number of students in rural areas. Thanks to the policy, educational resources were concentrated by merging rural schools and developing schools in towns and cities, which helped improve the educational quality.
But this gave rise to problems such as overcrowded classes in cities that compromised the quality of education, and relatively few schools in rural schools that forced students, many of them left-behind children from poor families, to walk several hours to reach school.
The "frost boy", whose photographs went viral online last year for his "rosy" cheeks and frost-covered hair, because he had walked for one and a half hours in winter to reach school, is an apt example of children who have to walk several kilometers to reach school in rural areas. At the time, the grade-three boy in Southwest China's Yunnan province, lived with his grandmother and elder sister 4.5 km away from his school.
The government has gradually realized the importance of maintaining a certain number of schools in rural areas to enable poor students to receive at least compulsory education without having to walk long distances to reach school.
Also, since the numbers of students in villages have been declining, around 100 students would be a good measure to keep a school operational in some villages, as well as to run more boarding schools.
But boarding schools in many rural schools are in a poor condition, where students find it hard to take a bath or get clean water, and some don't have people to take care of their daily needs and homework. So the authorities should focus on reforming the education system, especially in rural areas, to ensure all children receive proper education.