Vehicle sales decline by 13.8% in February
By Li Fusheng | China Daily | Updated: 2019-03-12 11:18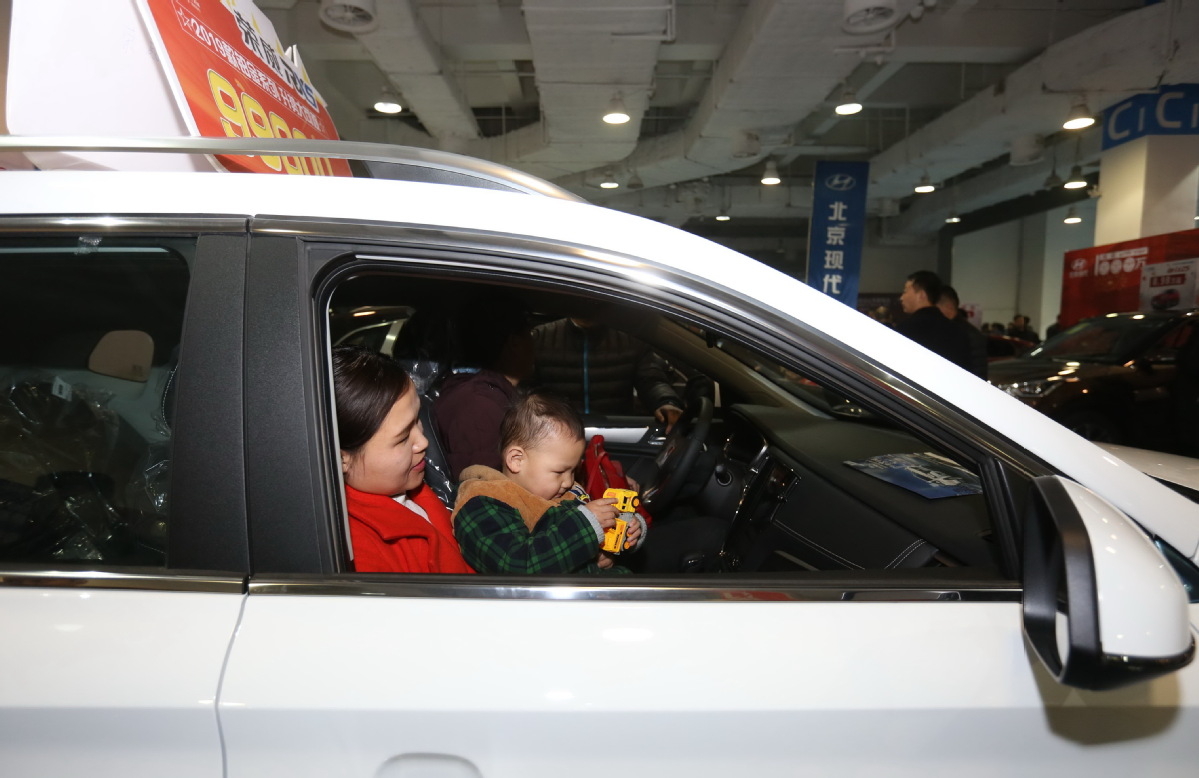 China's vehicle market continued its downward spiral in February, as a result of the weeklong Spring Festival holiday that led to a lull in car sales and more importantly due to the spillover weaker demand from 2018, the China Association of Automobile Manufacturers said on Monday.
Statistics from the association show that February sales stood at 1.48 million, down 13.8 percent year-on-year, making it the eighth consecutive month of decline in the world's largest vehicle market.
Combined with January sales, a total of 3.85 million vehicles were sold, registering an even steeper fall of 14.9 percent from the same two months last year, and the bumpy start is likely to continue for a while.
Chen Shihua, an assistant to the association's secretary-general, said: "We do not expect sales to look good in these months, not even in the first half of the year."
The association estimates that total sales this year would be around 28 million units, the same as last year.
Chen said the sales slump in the first two months was also a result of carmakers' intentional cuts in offer for wholesale to appease dealers.
"By the end of last year, dealers had an average stock of two months," said Chen. Usually, the stock would be deemed unhealthy if it's more than 1.5 months of sales. Chen said the primary task for vehicle makers in the coming months would be to ensure reasonable stocks.
Despite the overall chill, new energy vehicles continued to see steady growth. February sales of electric vehicles, plug-in hybrids and fuel cell cars totaled 53,000 units, up 53.6 percent. In the first two months, their sales reached 148,000 units, almost double the number in the same period a year ago.
Some experts argue that growth may slow somewhat in the coming months as China is set to roll out specifics soon on this year's subsidy cuts on new energy vehicles before stopping the stimuli by the end of 2020.
The association expects some effects on such vehicles' sales, but said it believes in an overall rising trajectory. At least 1.6 million new energy vehicles will be sold this year, up from 1.2 million in 2018, said the association.
Simon Wang, vice-president of Nielsen China, a measurement and data analytics company, said: "In addition to subsidies, consumers are gradually realizing that new energy vehicles are the mainstream of the future, and they are increasingly trusting such vehicles and would love to have one."