Russia dominates medal table as 29th Winter Universiade closes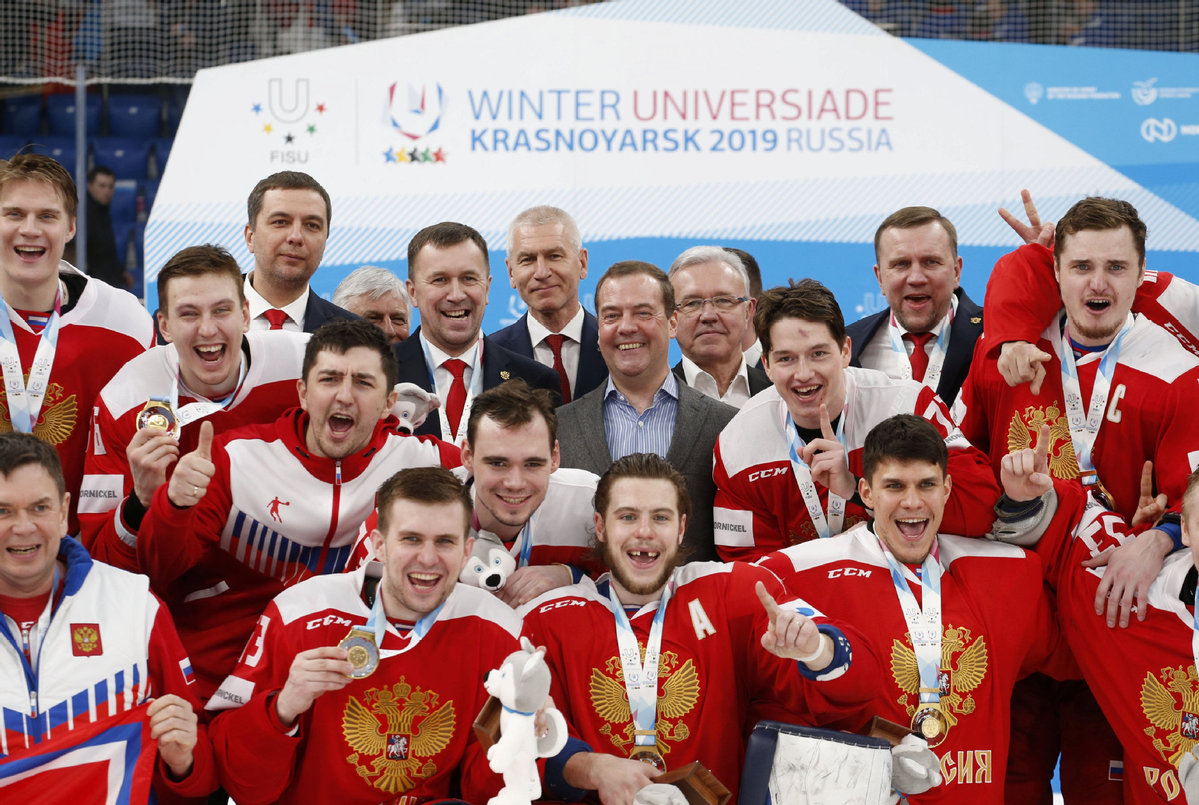 KRASNOYARSK - The 29th Winter Universiade officially closed on Tuesday with host team Russia dominating the medal list.
Russia harvested a total of 112 medals, including 41 golds, in the 11-event sports gala. South Korea and Japan were listed second and third with 14 and 13 medals respectively. Athletes from 58 countries and regions have participated in the 2019 Winter Universiade, and 20 of them took home medals.
FISU President Oleg Matytsin announced the closure of the Universiade, and the FISU Flag is handed over from the city of Krasnoyarsk to the city of Lucerne, host of the Winter Universiade 2021 at the closing ceremony.
"This is my fourth Winter Universiade. I can say that it is the best one." said Magnus Ferry, FISU Technical Committee Chair for Freestyle Skiing.
"I am very happy to be part of these competitions! Our athletes are completely satisfied with the venue."
It's notable that more than 5000 volunteers have taken part in the 11-day Games, 1100 of who came from outside Krasnoyarsk, and even outside Russia.
Russia had already hosted major international sporting events such as the 1973 and 2013 Summer Universiades, 1980 Summer Olympics, 2014 Winter Olympics and 2018 FIFA World Cup. However, it's the first time for the country to host a winter version of Universiade.