Online platform to maintain information on domestic helpers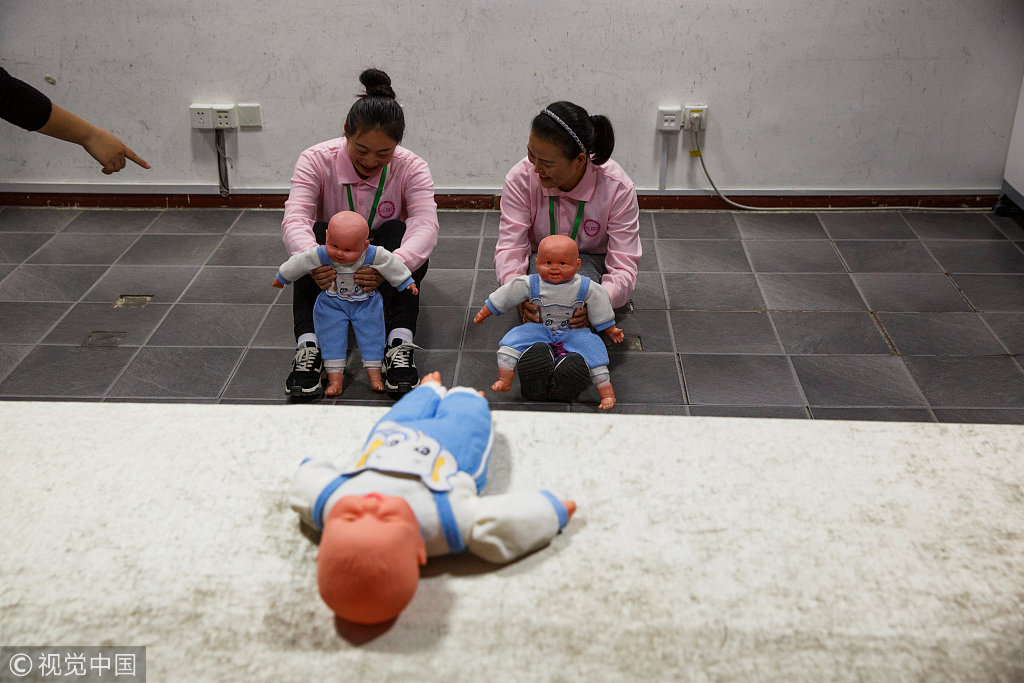 Domestic helpers or home services companies that fail to meet standards will be blacklisted and punished, according to a guideline released in early March by the Ministry of Commerce and the National Development and Reform Commission.
According to the guideline, a nationwide online credit platform for domestic helpers will be established and is projected to include the helpers' personal information, work experience and whether they have a criminal record.
Families hiring help will be able to access such information from agencies when employing someone.
The guideline is currently open for public comment.
Fu Yansheng, president of Guanjiabang, an online home service provider headquartered in Beijing, said it is a strong move that will provide more security to the hiring family and the agencies.
"Safety is the priority consideration when a family seeks a domestic helper, in case the helper hurts a family member, whether physically or psychologically," he said. "Family members will be better assured of the candidate's work experience and background. It's also good for agencies to choose suitable job-seekers in recruitment."
Fu said that the company started to build its own credit system to manage domestic helpers in late 2016.
"Years ago, some of our employed helpers were found to have stolen from the home, and even had criminal records, which was terrifying," he said. "Actually, a credit system is rather important for helper management, as ill-mannered behaviors or theft by helpers were hard to record previously, posing a potential threat to their new employers."
58 Daojia, another online home service platform headquartered in Beijing, also started to establish its own credit system in 2016.
"Both the family and our company made safety the priority," said Kang Yu from 58 Daojia's public relations department. "We hope that after the nationwide credit platform is launched, companies and hiring families can get access to the helper's family's criminal record and history of mental illness to better choose suitable service givers."
Fu stressed that training is also key to shape a qualified domestic helper.
"Many of the applicants to become domestic helpers are from rural areas who know little about the law, and are not good at voicing negative emotions, which may cause them to overreact," he said. "Thus, training is rather important, especially psychological guidance."
A domestic helper, according to the draft, is defined as paid personnel offering services for cooking, cleaning, baby-sitting and patient care through an authorized home service agency.
Building up a credit system for domestic helpers is of great importance to regulate the home services industry, the Ministry of Commerce said.
The ministry released a management regulation for the home service industry in 2012, requiring agencies build their own record system for domestic helpers and coordinate complaints from employers. A follow-up management system is also required to be built to supervise the quality of domestic help.