Thieves tricked into stealing 'masterpiece' copy
By Julian Shea in London | China Daily Global | Updated: 2019-03-15 00:54
Police swapped painting after hearing rumors of theft plot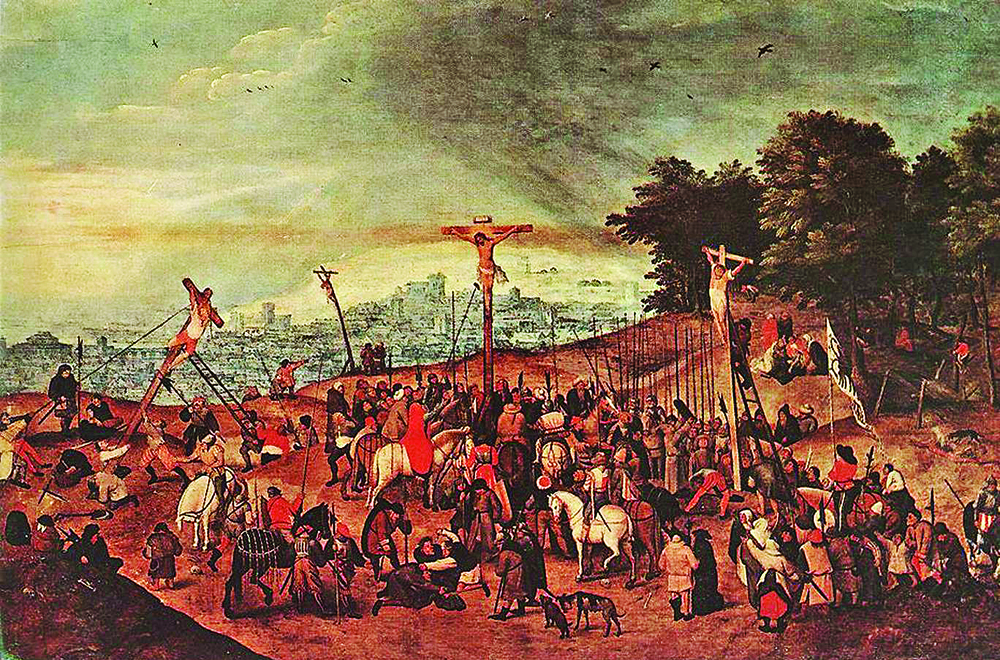 Art thieves in Italy who were under the impression they had stolen a 17th century masterpiece from a church have been given a shock after it was revealed that the picture they took was actually a copy.
The painting in question is The Crucifixion by Flemish painter Pieter Brueghel the Younger, valued at 3 million euros ($3.31 million), which is safely stored away in the North Western Italian town of Castelnuovo Magra.
It has been stolen and recovered before, so when police heard reports of another plot to take it, they substituted a copy at the church of Santa Maria Maddalena.
On Wednesday, as expected, a break-in occurred with a hammer being used to break open the display case, and the picture within it was taken.
Initially, the mayor of the town, Daniele Montebello, was quoted as saying what a"hard blow for our community"the theft had been, but later he revealed what had actually happened.
"Rumors began to circulate that someone could steal the work and the carabinieri decided to put it in a safe place, replacing it with a copy and instaling some surveillance cameras," Montebello said.
"Some members of the congregation noticed that the painting on display was not the original, but they didn't give away the secret."
It is believed the theft was carried out to order, and newspaper La Repubblica reports that police are looking for two men who were seen making off with the picture, driving a Peugeot car.
The sheer number of artworks in Italy and the varying levels of security at the places where they are displayed makes the country a hotbed for art theft.
A Caravaggio painting was taken from a church in Palermo on the island of Sicily 50 years ago and has never been seen since, and although the number of thefts has almost halved in recent years, Italy remains the biggest marketplace for stolen artwork.
In 2017, police recovered items worth 7 million euros when they tracked down more than 100 pieces which had been taken in 24 separate break-ins across southern and central Italy.
The Breughel piece, which was donated to the church by a local family more than 100 years ago, is a distinctive painting with an eventful history of its own.
The work, done in oils across five oak panels, is a reworking of a now-lost original picture by Breughel's father and features a mysterious fourth cross in the crucifixion scene.
It had to be hidden from the Nazis during World War II, and in 1981 thieves managed to steal it, only for the piece to be tracked down several months later and returned to its rightful place.