Porcelain center in Jiangxi to protect traditional culture
By ZHOU WENTING | China Daily | Updated: 2019-03-19 09:11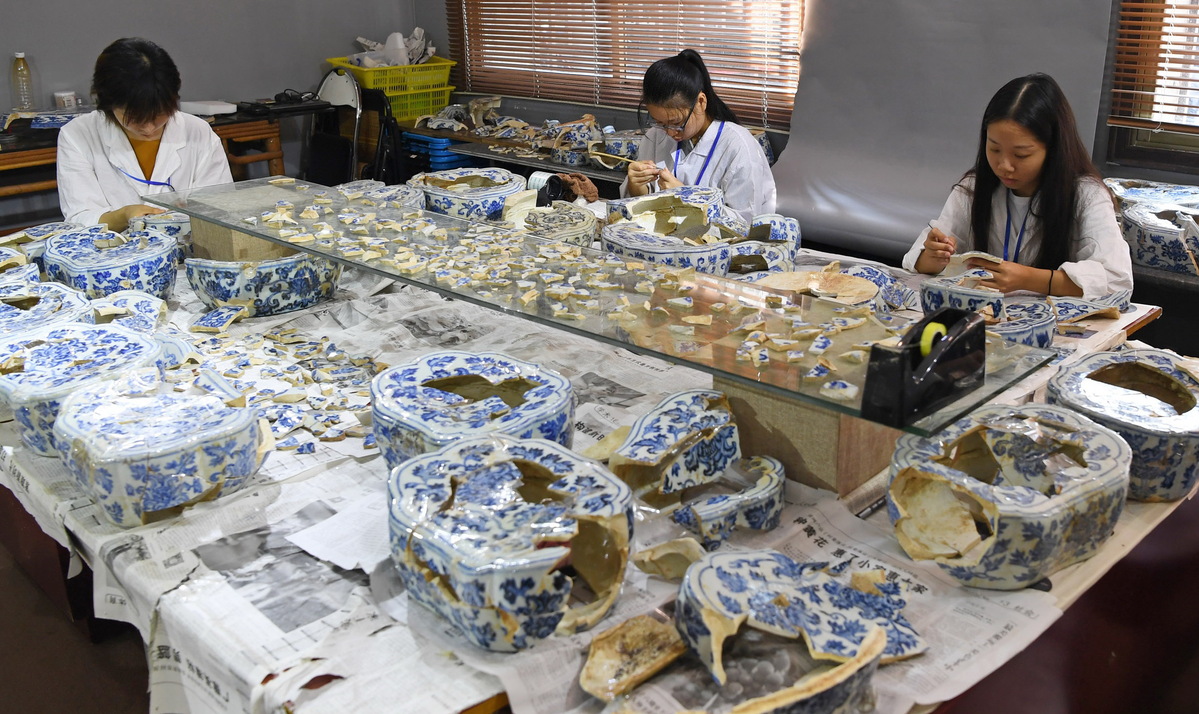 A special cultural zone to protect traditional porcelain culture in Jiangxi province will get support from the State Council, China's Cabinet, according to provincial deputies to the 13th National People's Congress.
The Jingdezhen Porcelain Culture Inheritance and Innovation Demonstration Zone in Jingdezhen city will get preferential policy support, funding and talent to protect and promote the State-level intangible cultural heritage.
The city's handmade porcelain gained recognition along the Mari-time Silk Road as early as the 17th century, but now faces challenges from industrialized production.
A detailed design of the zone will be rolled out soon, the delegation said.
At one time more than 100,000 of Jingdezhen's 1.6 million people worked in porcelain-related industries, but that dropped to around 50,000 over the past decade as the work can no longer provide a reasonable income, said Yu Jihua, a national lawmaker from Jiangxi, and chairman of Jingdezhen Porcelain Artists Association.
He said that many of the masters of the 72 procedures needed to make a piece are already in their 70s, and young people are not willing to learn the traditional craft.
"Jingdezhen-style porcelain is a brilliant name card for Chinese culture to go worldwide. Each time when I told foreigners that I'm from Jingdezhen, they would respond with a big wow," Yu said.
President Xi Jinping re-emphasized cultural self-confidence when meeting national political advisers on March 4. Yu said that Jingdezhen handmade porcelain "can function as an important carrier for Chinese culture to go out to the world". He noted that more than half the porcelain pieces from the city are exported every year.
Elements embodying Chinese culture-such as grapes representing harvest and abundance, and lotus representing harmony and good luck-are usually included in the handmade pieces, he said.
Last year, after hearing that the province was proposing a demonstration zone, some young people who had previously migrated to other places for jobs returned to Jingdezhen to resume porcelain-related work, he said.
Zhang Jingjing, another national legislator from the province and a professor at the Jingdezhen Ceramic Institute, suggested creating a world ceramic day to raise public awareness and pass on the knowledge of traditional Chinese porcelain.