Courier braves harsh conditions to deliver parcels
China Daily | Updated: 2019-03-20 10:32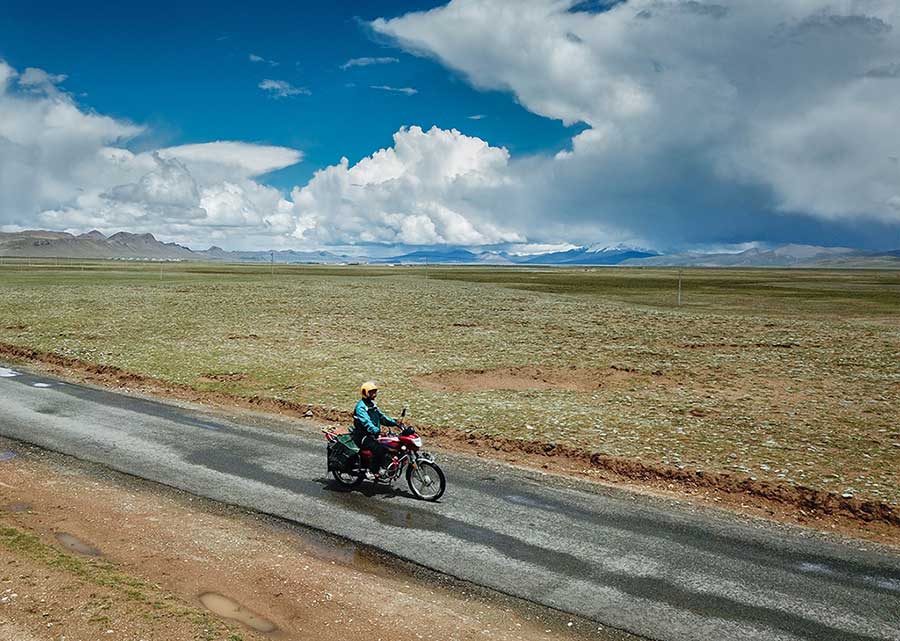 High altitude, biting cold make it one of the most hostile transport routes on earth
Starting from the city of Golmud in northwestern China's Qinghai province, the Qinghai-Tibet Highway winds south through the mighty Kunlun Mountains and beside the Chumar and Tuotuo rivers.
Every week, Ge Jun, a courier for State-owned China Post's Golmud branch, drives a green van carrying parcels along the route between Golmud and the town of Dangla, also in Qinghai, The delivery route, launched in 2009, crosses a vast landscape of ice, snow, mountains and rivers in an area with an average altitude of 4,500 meters.
"One round trip on the route is about 900 kilometers, and so far I have covered about 450,000 km," the 43-year-old said. "The distance between Earth and the moon is 380,000 km, which means I have already landed on the moon in that sense!"