Learning about ethnic groups a passion passed down in family
By TIAN XUEFEI and ZHOU HUIYING | China Daily | Updated: 2019-03-21 10:53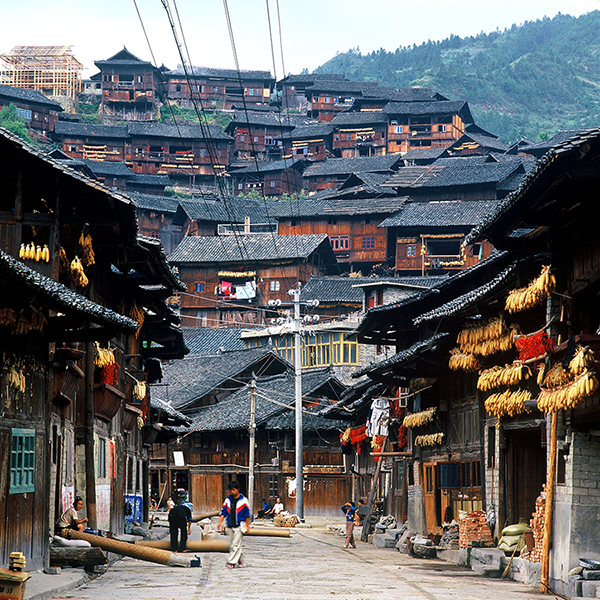 Father's devotion to capturing good photos saw him invest savings in craft
Photographer Zhan Rencai is preparing to take his 5-year-old daughter to visit the She ethnic group in the provinces of Jiangsu and Zhejiang in April.
He hopes she will eventually be able to see all the country's ethnic groups, matching his own achievement in the first decade of this century.
"With the rapid development of society, some formerly isolated ethnic group settlements have had opportunities to communicate with the outside world," the 57-year-old, from Mudanjiang, in northeastern China's Heilongjiang province, said. "It is a good chance for them to learn more about modern civilization, but it can also be a challenge for them to preserve original ethnic characteristics.
"I want to understand their daily lives in various ethnic dwellings through my photographs."
From 2003 to 2009, Zhan traveled around the country, taking more than 40,000 photographs of ethnic groups' daily lives.
In April last year, he decided to donate all his precious negatives to the Museum of Ethnic Cultures at Minzu University of China, in Beijing.
After five years of service in the military, Zhan began working in the publicity department of the railway bureau in Mudanjiang in 1990, devoting himself to photography.
During the decade of rapid development in the 1990s, Zhan took a series of photographs recording the great changes in the railway system and outstanding railway staff.
To improve the quality of his photography, Zhan spent 120,000 yuan buying a camera set in 1998.
"That was almost all my savings, with which I had originally planned to buy a new apartment," he said. "At that time, the money could have bought a 200-square-meter apartment in Mudanjiang."