Beijing's holy hell
By Erik Nilsson | China Daily | Updated: 2019-03-26 08:48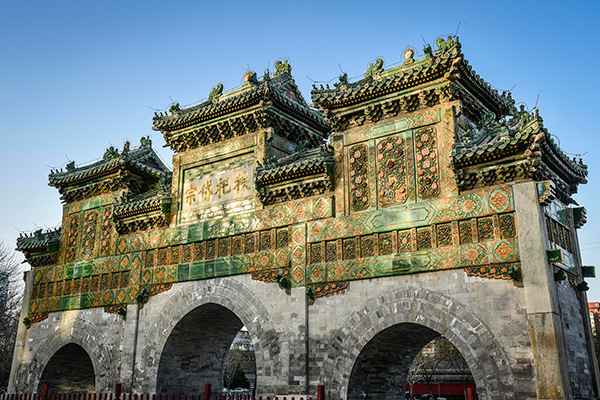 Meet the pantheon of staffers who administrate the ancient Taoist afterlife's bureaucracy at Dongyue Temple. Erik Nilsson visits the anthropomorphic office workers of the 76 departments and 18 levels of the netherworld's management in the Chinese capital.
You can literally go to holy hell in Beijing - all 76 departments spread among 18 levels. And visitors discover that exploring hell in the Chinese capital can be, well, surprisingly enjoyable.
While many modern people believe bureaucracy is hell, visitors to Beijing's Dongyue Temple see how ancient Taoists believed hell is a bureaucracy.
The compound physically and metaphorically replicates its structure.
Subdivisions are staffed by statues of pig people, lumpy demons bearing sabers and ox-headed ghouls brandishing spiked clubs.
Their colleagues are rabbits in robes, horses with double-pronged spears, prisoners in stocks, adorable tykes and virtually any combination of human-animal-demon you could imagine.
Many Taoists traditionally believed hell is the purview of Dongyue, the god of Taishan Mountain - one of China's "five great peaks" and home to the Taoist underworld - in today's Shandong province.
Shandong and several other places of pilgrimage throughout the country host holy sites devoted to Dongyue and the afterlife's administration.