Fishing banned in Ertix River to restore habitat, guard water
Share - WeChat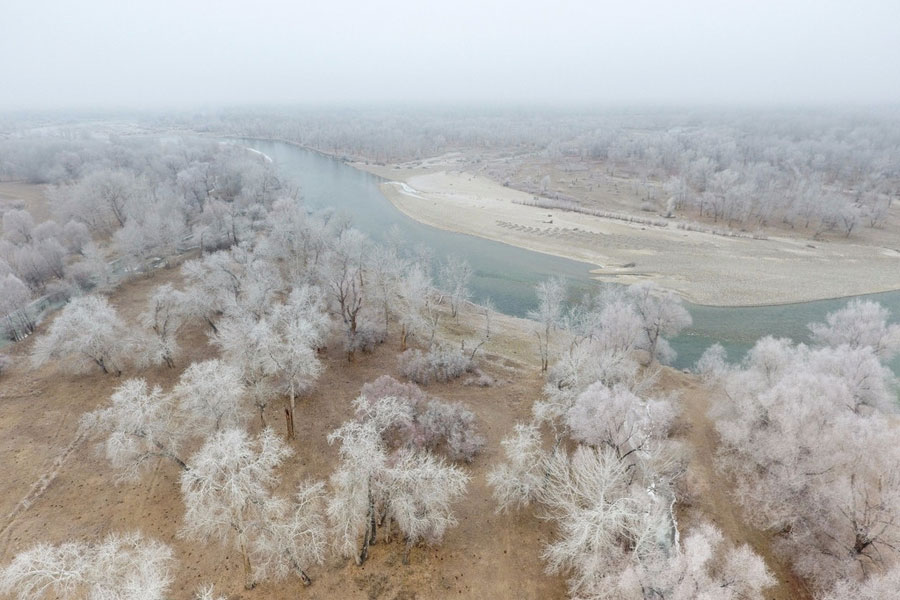 Chinese authorities have banned fishing in the Ertix River, the only river originating in China that flows north into the Arctic Ocean.
According to the fishery management center in the Xinjiang Uygur autonomous region's Altay prefecture, fishing will be banned year-round in all natural rivers in the Altay region, including the Ertix.
"We are enforcing the ban to restore fishery resources, protect the natural habitat, restore aquatic diversity and protect the water sources of cities," said Ershanjam Mamat, head of the center's law enforcement division.
The Ertix originates from the Altay Mountains in China and flows north, passing through Kazakhstan and Russia to the Arctic Ocean.
Kazakhs living in Altay regard the river as their mother because of its rich fishing resources. The coldwater species widely found in the Ertix are popular with residents and tourists.
Compared with their warm-water counterparts, cold-water fish tend to contain more omega-3 fatty acids, which are essential fats said to be good for cardiovascular health. The fish became popular in Altay, which led to overfishing in the area.
The Ertix freezes over for nearly five months a year. The unique ecological environment of the waters has fostered more than 30 species of freshwater fish. To protect them, a seasonal fishing ban has been enforced since 2005 from April 1 to June 30.
After 13 years, data show that the number of cold-water species, such as the white bream and northern pike, has been growing.
Before the ban, artificially cultured cold-water species had already been introduced in Altay. For now, there are enough to support local consumption.
"If people want to eat wild cold-water fish, we have imports from Kazakhstan, and the taste is the same," said Yerzhan Bolat, a local dealer.
Law enforcement authorities have also stepped up protection of the Ertix's natural environment.
Last year, while carrying out ecological restoration projects, the local government implemented its strictest fishing ban up to that point for the Ertix. Twelve cases of illegal fishing were handled by authorities. More than 1,900 kilograms of illegally caught fish were released back into the river, and eight boats used for illegal fishing were destroyed.