Country 'will not relax' waste import ban
Share - WeChat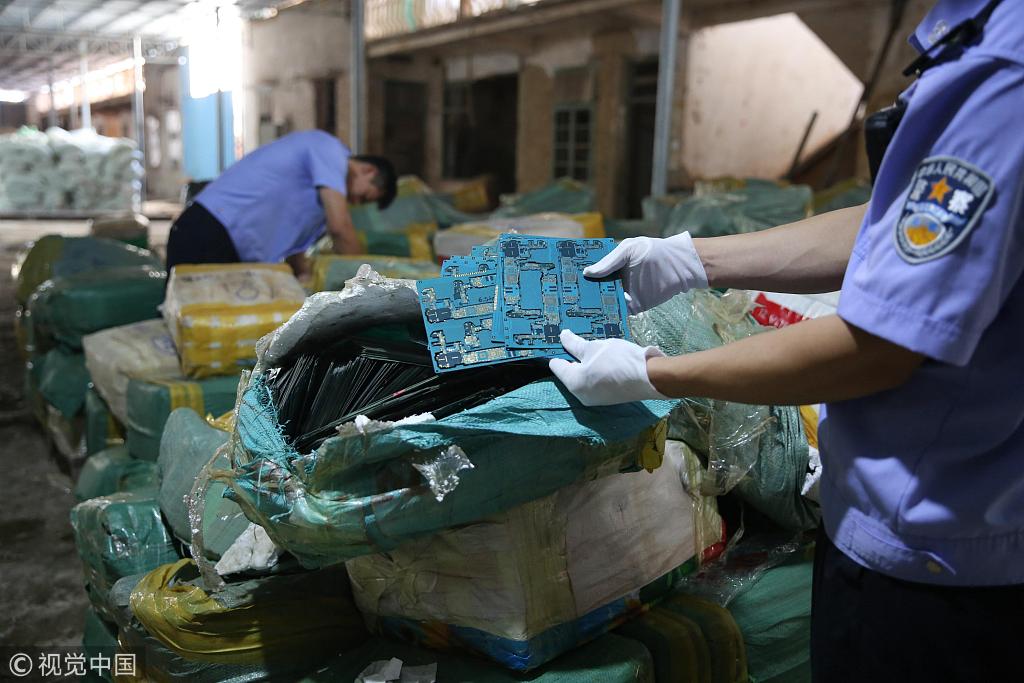 China will not relax its ban on imports of foreign waste after seeing a rapid decline last year, a senior official said on Thursday.
After the State Council created an action plan in July 2017 to ban imports of solid waste into China, volume declined by 46.5 percent year-on-year to 226.3 million metric tons last year, according to the Ministry of Ecology and Environment.
Referring to the ban as a "landmark measure" on the country's path of ecological progress, Qiu Qiwen, head of the ministry's solid waste and chemical management department, said the ministry will continue its efforts to sharply bring down imports, both in volume and variety, and do all it can to meet a target of zero imports by 2020.
He said the country's ban on waste imports is like "an arrow that has left the bow", and there's no way to recall it.
"China will not relax the ban, but will carry it forward," he said, responding to some media reports that China may ease up on foreign trash.
Unlike common raw materials, solid waste usually contains polluting elements-even hazardous substances-that damage the environment and people's health, Qiu said.
He rejected the view of some foreign companies and industry associations that China's ban doesn't distinguish between resources and waste.
"Raw materials generated from harmless processing of solid waste will not be classified as solid waste if they meet China's national quality standard and don't pose risks to public health or ecological safety," he said, adding that such materials can be traded as general goods and their import will not be affected by the ban.
China started to import solid waste in the 1980s, when the waste was considered a source of raw materials. Despite its relatively weak capacity for waste treatment, China has for years been the world's largest importer of solid waste. Some companies have also illegally brought foreign trash into the country for profit.
Against a backdrop of rising public awareness about environmental protection and people's anxiety about pollution, the central government published an action plan in July 2017 to ban waste imports. But it included an exception for waste containing certain resources if no domestic alternative is available.