Classic tales get a reboot
By Zhang Kun | China Daily | Updated: 2019-03-29 09:20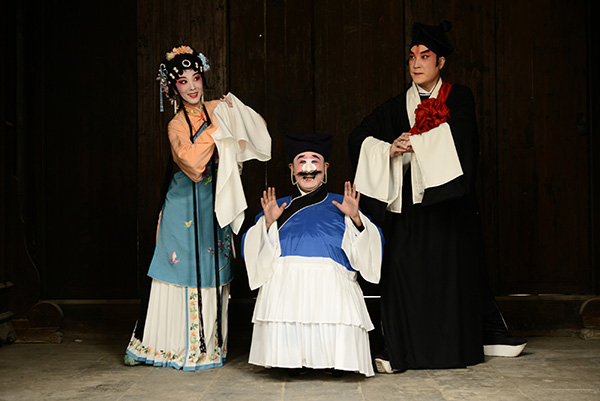 Chinese opera series features two Kunqu works updated for contemporary audiences, Zhang Kun reports from Shanghai.
Pai Hsien-yung, a renowned writer and scholar from Taiwan will be presenting two new Kunqu opera productions, The White Silk Robe and The Story of Golden Lotus in Shanghai. According to Pai, while The White Silk Robe is "a grave tragedy of humanity", The Story of Golden Lotus is about a beautiful woman's journey through deception and despair.
The 81-year-old is the producer for both plays which completed a successful tour of Taiwan in January.
The two plays, performed by the Suzhou Kunqu Opera Theatre from Jiangsu province, will be staged at the Shanghai Oriental Art Center on April 4 and 6, respectively.
These plays are part of the Classic Chinese Operas Series festival at SHOAC.
The showcasing of traditional Chinese operas at SHOAC has taken place annually, since it was founded in 2008.