Pinning hopes on needlework
By Cheng Yuezhu/Yang Jun | China Daily | Updated: 2019-04-01 08:07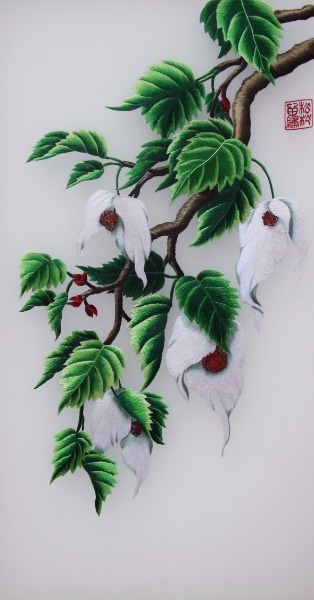 But Shi says with the development of society and the economy, a growing number of young people are leaving their villages to find work in the cities, and hence the craft is slowly dying out.
So, with the aim of promoting Miao embroidery, Shi visited almost all of the Miao villages, recorded their local embroidery techniques, and traveled around the country to learn other embroidery styles.
Then, after eight years of preparation, Shi founded a company, Fanjingshan Miao Culture Tourism Product Development, in 2008.
"At the start, the company had only three needleworkers", says Shi. "And as all of our products are handmade, a single product could take us as long as two months."
Now, the company has a team of approximately 260 professional needleworkers, and Shi works with art universities and fashion companies to innovate.