Flower power proves big draw
By Huang Zhiling and Sui Jintao | China Daily | Updated: 2019-04-02 08:05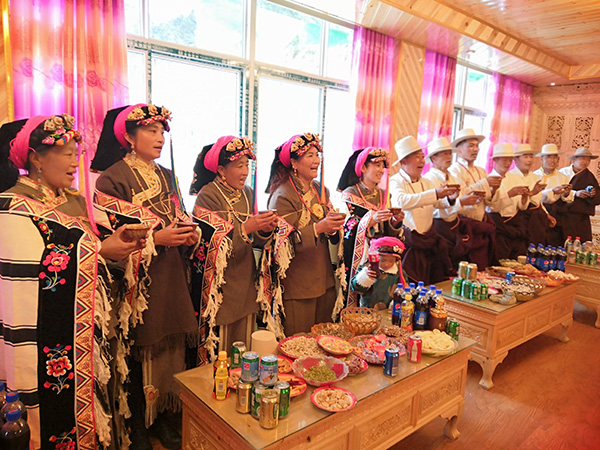 Jinchuan's blossoming orchards, ethnic cultures and historical legacies are attracting a growing number of visitors. Huang Zhiling and Sui Jintao explore the colorful county.
The road leading from Chengdu, Sichuan's provincial capital, to Jinchuan county in the Aba Tibetan and Qiang autonomous prefecture has been packed with tourists, especially on weekends, since late March.
Even though the drive takes seven to nine hours, travelers from throughout the country make the trip to admire the county's vast seas of pear blossoms.
Aba also hosts the second-largest population of ethnic Tibetans and the largest concentration of alpine bears in the country.
Jinchuan is situated in the transitional zone between the Hengduan Mountains and the Sichuan basin.
Over 1 million pear trees explode with blossoms that climb up the rocky mountains and tumble down the river valleys in late March. They blaze beneath azure skies splashed with white clouds. The landscape is also dotted with yaks, horses and Tibetan-style houses. Some of the centuries-old trees tower higher than multistory buildings.