New generation digs old values
By Wang Kaihao | China Daily | Updated: 2019-04-03 09:15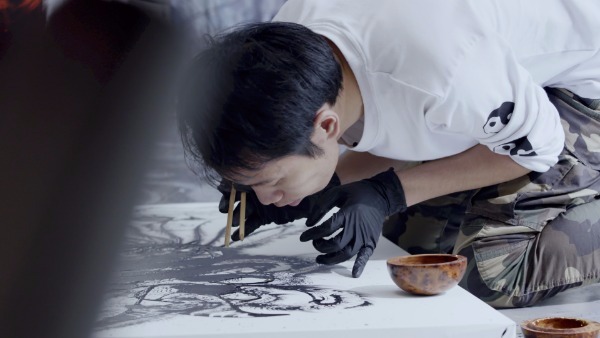 Feeding serious interest
As for how the show may have an impact on viewers, Li says: "Watching the show, people may be encouraged to take up handicraft as a hobby.
"We cannot say how far their hobbies will go in the future, but, at least, we've planted the seeds."
According to an analysis of viewer profiles by the production team, those most interested in the show are new graduates, meaning those who have been out of college for between three and five years.
"They still face many uncertainties in life and have great expectations of the future," says Li. "So it's easier for them to broaden their horizons and find a new direction in life."
However, youth may not be a necessity to change your life path, as a special guest on the show proves.
Hong Kong actor Elvis Tsui, 58, who was popular in the 1990s, used to be an art student in college. He also followed the late painting guru Guan Shanyue.
But Tsui gave up acting after suffering from depression. Now, for the past three years he has been painting in a gallery in Anhui province.
"I'm ashamed to be called shokunin because I have not stuck to one thing for a lifetime like others in the show," says Tsui.
"However, it needs courage to start a second life from scratch. So let's just see how far I can go."
Commenting on Tsui, Li says: "The master artisans may be around us. But it's never too late to start."