Bolstering high-end sectors part of capital's plan to seek quality growth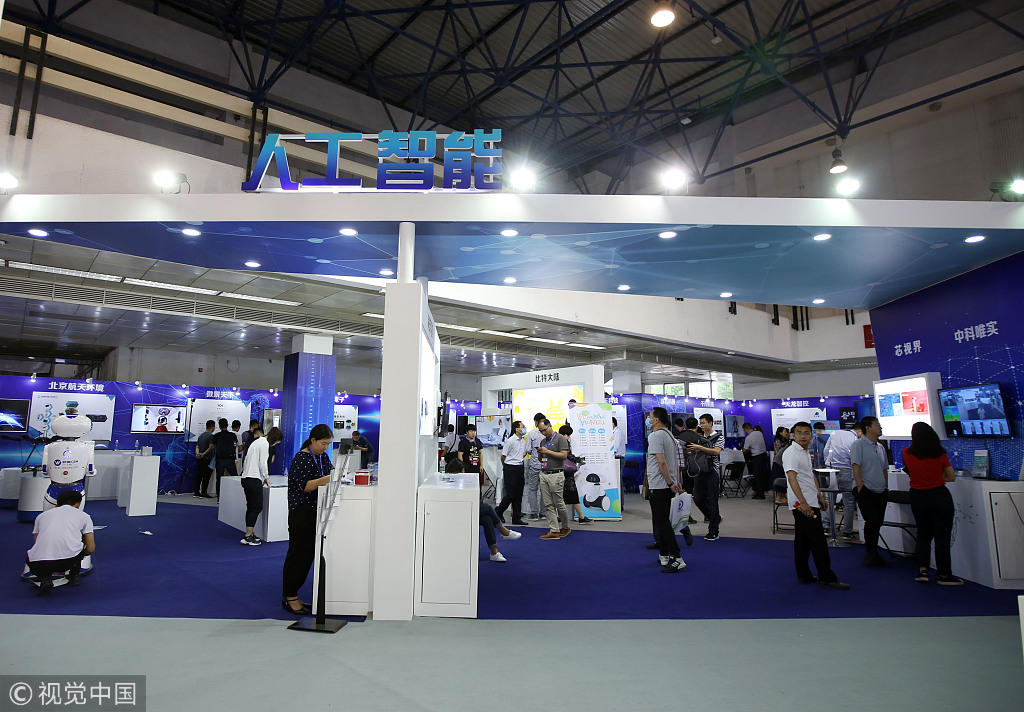 Editor's Note: After 40 years of high-speed growth, China's economy has entered a high-quality development phase. Starting today, China Daily will feature a series of reports to show the new landscape across the country. This is the first installment of the series.
Beijing's municipal government has been making efforts to develop high-end industries such as 5G, artificial intelligence and the industrial internet in order to build the city into the nation's scientific and innovation center, which is a core strategy of the capital's high-quality growth plan, a senior officials said recently.
Lin Keqing, executive vice-mayor of Beijing, said the city is aiming to make new information technology and medical health twin drivers of the municipality's growth.
"Beijing will make better use of resources to develop the biomedical industry and extend its value chain," Lin said. "We have unveiled an international medical-use robotics innovation center in Zhongguancun, China's Silicon Valley, and a group of companies in the sector."
The capital will carry out supportive policies on finance, land and talent recruitment to attract companies and people engaged in high-end industries to settle down in the city, he added.
Furthermore, Beijing will guide districts to cultivate different industries to avoid repetition and overlap.
Beijing's Haidian district focuses on high-tech development and innovation. It realized a GDP of 648 billion yuan ($96 billion) in 2018, eight times the average district's level in the city. GDP per capita in the district reached $28,000, or eight times the standard of moderately developed countries.
At present, the tertiary sector has become the biggest contributor to Haidian's economy, which now makes up around 90 percent of the total and is similar to levels in New York and Tokyo.
Innovative and capital-intensive industries such as information technology, finance and education provide the bulk of Haidian's GDP. The district has attracted several well-known domestic and overseas companies including 31 unicorn enterprises — startups worth more than $1 billion — and 933 listed enterprises.
The number of unicorn companies in Haidian makes up a fifth of the total number in China. Up to 51 companies in the district realized annual revenue of more than 10 billion yuan. Baidu Inc, Cambricon Technologies Corp and Beijing Dream Ink Technologies Co have become global leaders in various cutting edge technologies.
"The fruitful results in Haidian's scientific innovation sector are due to the increasing investment in research and development," said Dai Binbin, head of the district. "In 2018, Haidian's R&D intensity was 4.6 times the national level, and higher than levels in the Republic of Korea and Japan."
Beijing's Xicheng district, where many domestic and overseas financial companies and organizations are located, has carried out a series of policies to boost the financial sector's development, and is another example of the capital's high-quality growth.
For instance, the district government provides subsidies of up to 50 million yuan to newly set up financial organizations. For financial companies that move into the district, the government gives subsidies to help them offset rent and capital purchases.
For high-end talent, both local and foreign, the district offers better resources in medical care, education and living arrangements.
"The core of Beijing's high-quality development is to better deal with the relationship between 'capital' and 'city', which is to strengthen the four functions of Beijing — the national center of politics, culture, international communications and scientific innovation," said Cai Qi, Party secretary of Beijing, last month during the two sessions.
According to the municipal authority, the new economy — industries with intensive innovation and knowledge — now makes up 33 percent of the city's economy, and this ratio is expected to keep growing.