Cambridge beats Oxford in both men's and women's Boat Races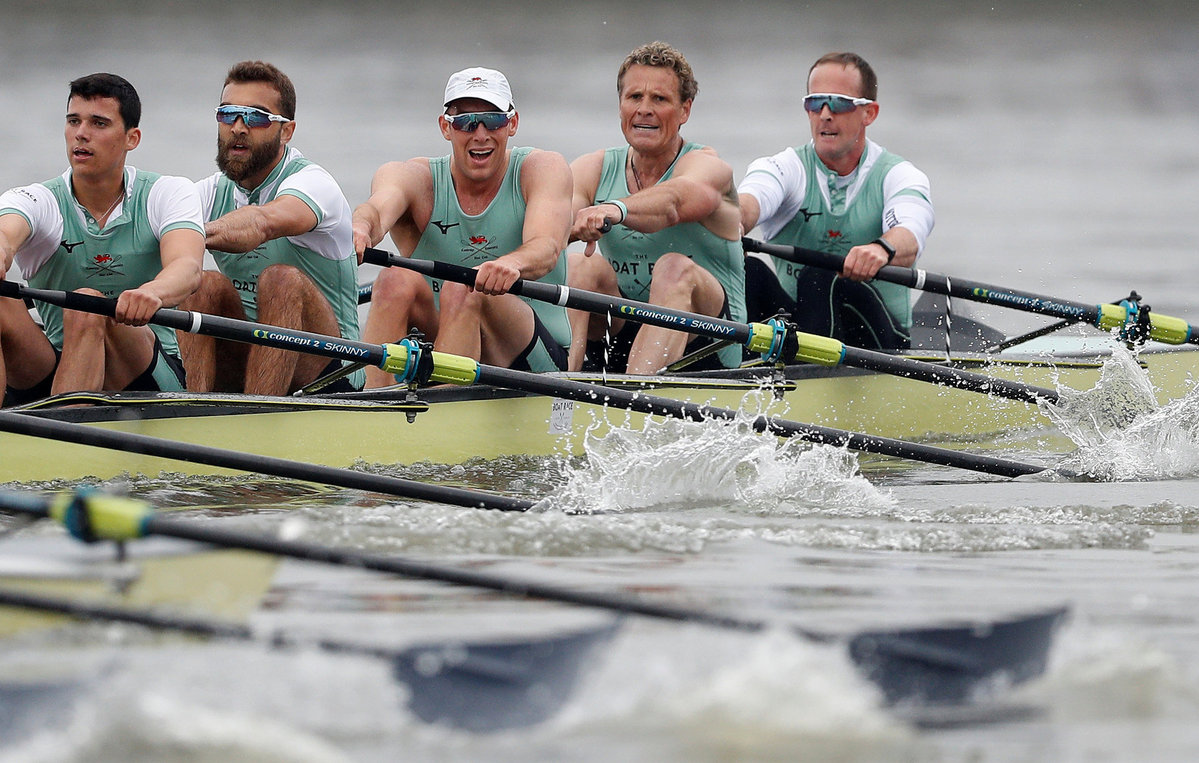 LONDON - Cambridge on Sunday beat Oxford in both the men's and women's Boat Races in west London. With double Olympic champion James Cracknell in the men's crew, Cambridge registered a double victory for the second successive year to win the competition.
Cracknell, 46, becomes the oldest winner of the Boat Race, which is in its 165th edition this year.
Holding off a late Oxford push, the Light Blues crossed the line in 16 minutes 57 seconds, just two seconds ahead of their opponents.
Earlier, Cambridge won the women's race by five lengths to seal their third victory in a row.
The win is Cambridge's 84th, which makes them four more victories ahead of their rivals, and it is the first time they have won back-to-back since their dominance between 1993 and 1999.
Cracknell, who is also six-time world champion, is pursuing a degree of Master of Philosophy in Human Evolution at Peterhouse College, Cambridge.