Well placed to meet demographic challenges
By Wang Hui | China Daily | Updated: 2019-04-10 07:58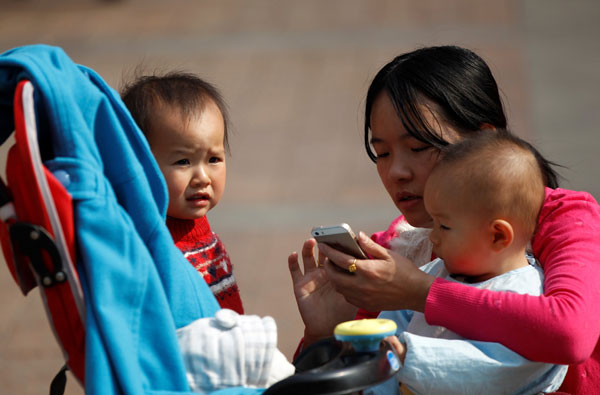 China faces the challenges of a declining workforce, falling fertility rate and a fast rising aging population. The magnitude of the problem can be gauged from just one set of data: the decline in China's fertility rate in the past four decades equals that of the Western countries in about one century.
China's workforce population will reach its peak of 1 billion in two years. But since the figure is expected to drop to 760 million by 2050, that is, about 25 percent decline in less than 30 years, it would pose a great challenge to China's economic development.
The age structure of China's population has changed drastically in the past decades due to the declining fertility rate. But since the phenomenon is not unique to China, the strict family planning policy alone should not be blamed for it. Even some Asian countries that haven't implemented any family planning policy such as Singapore, the Republic of Korea and Japan have a very low fertility rate, and are battling aging populations. Why? After a country experiences economic development and transforms from an agricultural to an industrial society, couples in general tend to have fewer children.
Since couples can only be encouraged-not forced-to have more children, it is very difficult to reverse the low fertility rate trend. Many countries, including Japan and some Northern European countries, have taken measures such as providing subsidy or tax cuts to increase the fertility rate. But the policies have not produced the expected results.
Experts say that 1 percent GDP growth is needed to increase the fertility rate by just 0.1 percentage point, which is a very high cost. In fact, there have been very few successful experiments globally to improve the fertility rate through economic support.
Besides, since the majority of the people in China are getting old before getting rich, the country has a limited budget to help raise the fertility rate.
Although raising the retirement age can address the problem of a declining workforce in the short-term, it cannot be a permanent solution for the problem. The problem could also be tackled by improving the country's human capital, and China, as a developing country, is in a good position to do so.
As an emerging power and an economy in transformation, China should deepen factor market reforms and use market mechanisms to effectively distribute the workforce in urban and rural areas, and different regions and industries, in order to realize the full potential of its workforce.
Also, the authorities should make more efforts to build a free competition market for the labor force. They should expand the public service network so that it covers all migrant workers and deepen the hukou (household registration) system reform. This can be done by, among other things, delinking public services with hukou, which will also help migrant workers to better enjoy the fruits of urban development.
Moreover, once measures are taken to ensure universal coverage of social welfare services, social security and other welfare services should be made "potable"-that is, a worker moving from one region to another in search of work should be able to enjoy all the social welfare benefits he or she is entitled to in his/her place of birth. This will ease the flow of workers from one region to another.
Building a national unified social security and social welfare system is a crucial part of reform. But since huge fiscal expenditure is required to build such a system, the central government should share a certain part of the expenditure so as to ease the local governments' economic burden.
Besides, the talent competition campaigns launched by many cities are welcome. But talent competition should be based on the actual demand and industrial development of a place, because that would also facilitate the flow of the right kind of workforce among regions.
More important, the authorities should not encourage population flow only from rural to urban areas. As talents are also required for modernizing agriculture, some professionals should also be encouraged to move to rural areas, in order to prevent "the empty countryside" phenomenon.
The author is a researcher at the Guanghua School of Management, Peking University. The views don't necessarily represent those of China Daily.