Grand finale for Ohio ensemble
By Zhang Kun | China Daily | Updated: 2019-04-11 08:18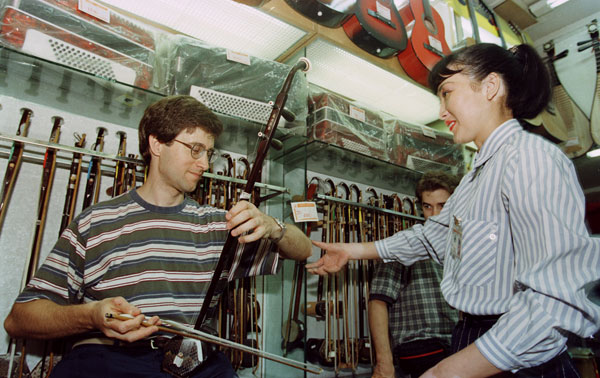 The orchestra from Ohio, the United States, kicked off its China tour in March as part of its 101st performing season, and the 19th international tour that the orchestra has undertaken under the baton of Austrian conductor Welser-Most. The first leg opened in Taipei, Taiwan, on March 28 and 29, before moving to Macao Special Administrative Region and Shenzhen in Guangdong province. The tour continued onto Shanghai, Nanjing in Jiangsu province and Wuhan in Hubei province, before landing in Beijing.
One of the top five symphony orchestras in the US, the Cleveland Orchestra was founded in 1918, and made its first China tour in 1998, visiting Beijing and Shanghai. The concert in Beijing took place in the Great Hall of the People to an audience of 10,000 or so, according to Stephen Rose, the principal second violinist of the symphony.
"It was surreal," Rose recalls. "The Beijing concert was unlike any other I had ever played."
In Shanghai, the orchestra played at the Luwan Gymnasium, and in the city, musicians saw new buildings pop up everywhere, many of them half-finished.
"It will be interesting to see how much it has changed," Rose says in an email interview with China Daily, before arriving in Shanghai on April 4. "In many ways, it is probably a completely different city."
Of the 100-plus members of the orchestra, 44 are returning artists from the 1998 tour of China.
"The Cleveland Orchestra is a destination orchestra. It is quite common for members to stay until they retire. It is one of those jobs that is the pinnacle of the orchestra profession," Rose says.