Grand finale for Ohio ensemble
By Zhang Kun | China Daily | Updated: 2019-04-11 08:18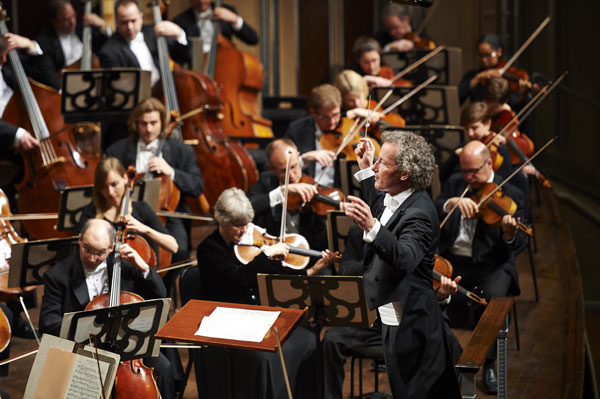 Gremillet describes the symphony's sound as "chamber ensemble-like", and "the way the musicians listen to one another on the stage is truly unparalleled."
Serving the music is what matters most, says Gremillet. "In the Cleveland Orchestra, no individual musician, despite the fact that each one of them is a wonderful soloist, is more important than the orchestra as a whole."
Welser-Most, an honorary member of the Wiener Singverein, took up the position of music director at the Cleveland Orchestra in 2002 and conducted the Vienna New Year's Concert in 2011 and 2013. Since then, the conductor and the orchestra have formed "a great partnership that keeps growing and evolving artistically to ever greater heights", says Gremillet.
"Under the leadership of Maestro Welser-Most, the Cleveland Orchestra has evolved into an even more flexible orchestra with a warm and refined sound that is combined with the legendary precision and virtuosity that have long been associated with the orchestra."
The Cleveland Orchestra is all too often regarded as a hidden secret, says Welser-Most. "Sharing our work is important, so that more people can know and experience what we are creating in Cleveland. Only through live performances can people truly understand firsthand that we set a high bar-and that our standards are pretty much unmatched worldwide."
In Shenzhen, Shanghai and Wuhan, the Cleveland Orchestra offered master classes at local music conservatories, and the plan is to do the same in Beijing this week. In Shanghai on Monday, Gremillet spoke about the business operations, challenges and opportunities the Cleveland Orchestra faces in its second century, touching on topics as diverse as audience development, programming and fundraising.