Pension system needs pressure release plan: China Daily editorial
chinadaily.com.cn | Updated: 2019-04-11 20:53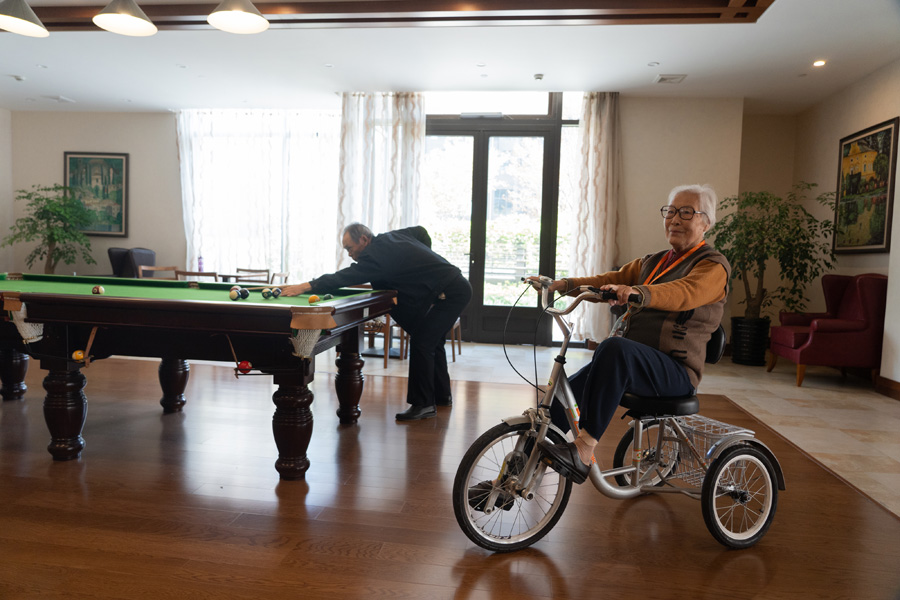 One of the most visible upsides of the country's remarkable growth is the graying of the population. Chinese people are living longer and healthier lives than ever before, which is good news for them. But as it is putting increasing strain on China's pension system, it is a headache for the government.
The prediction in a newly released Chinese Academy of Social Sciences report that the accumulated surplus of China's pension funds will possibly be used up by 2035 is no reason for alarm, but it does point to the urgency of overhauling China's pension system.
For the time being, according to the report, two working persons pay for the pension of one pensioner. However, by the year 2050, the authors predict that one working person will have to pay the equivalent of a pension and a bit. This is primarily due to the accelerating aging of the country's population. Now 249 million Chinese people are above 60 years old, accounting for 17.9 percent of the total population. By 2050, those above the age of 60 will make up more than 35 percent of the total population.
The pension problem has emerged also because the majority of pensioners now did not pay or only partially paid for their pensions as the country's social security mechanism was not fully established until 1997. That explains why the State Council, China's Cabinet, announced in 2017 that some of the profits of State-owned enterprises would be transferred to make up for the deficit. Among other things, the revenue for pensions in different provinces is quite unbalanced. Now 16 provinces or the provincial-level autonomous regions cannot make ends meet and some even have a big deficit that the central government has to make up.
The total surplus of pensions for urban workers is 4.26 trillion yuan ($635 billion) this year, according to the report, and it will continue to rise until 2027 when it will possibly reach 6.99 trillion yuan. Then it will quite probably start to dwindle. And the deficit could be as large as 118.13 billion yuan by 2028.
It should go without saying that something needs to be done to avoid such a scenario. Specific measures have to be taken to tackle the problem. Among other things, the age of retirement needs to be raised. It means employees will have to work more years, for instance, retiring at the age of 65 rather than 60 at the present.
But the central government also needs to draw up detailed arrangements for more profits from State-owned enterprises to be transferred to the pension pool. Coverage of endowment insurance should also be expanded so more people pay for their pensions. Which all goes to say that a long-term plan must be made to make the national pension scheme sustainable and ensure it has necessary financial wherewithal to look after the country's elderly population.