Sugar Blue's back for more
By Chen Nan | China Daily | Updated: 2019-04-13 11:08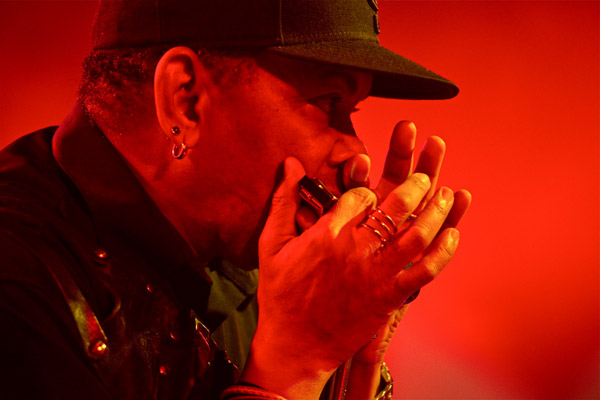 While in France, Blue met members of the Rolling Stones, who loved his sound. And he was invited to record three albums with the Rolling Stones, namely Some Girls, Emotional Rescue and Tattoo You. He calls the experiences as "the crazy rock 'n' roll days".
In 1982, Sugar Blue returned to the United States and founded his own band. He received the Grammy Award for his work on the Atlantic album, Blues Explosion, in 1985, which was recorded live at the Montreux Jazz Festival.
"The world around me is a constant inspiration, the every day happenings in life personally and in the lives of my friends and even in the news. ... Life is the palette, the brush and the canvas," he says.
"I consider myself fortunate to be able to make the sounds and hopefully bring a joyful noise to unite the world in harmony and rhythm. The one dream on my bucket list would be to work with the incredible writer and arranger Quincy Jones. As for new genres, we will see what the future brings!"
Contact the writer at chennan@chinadaily.com.cn