A life of silver linings
By Chen Jie | China Daily | Updated: 2019-04-15 07:45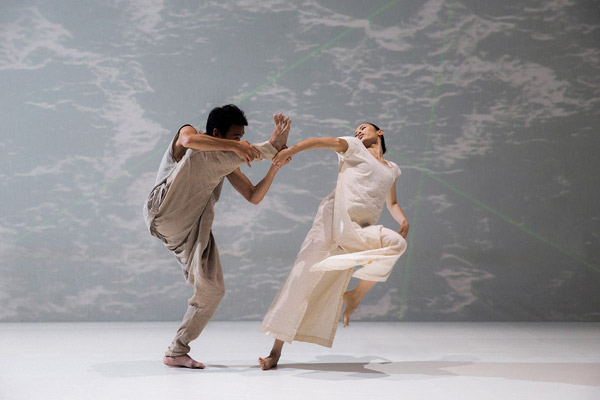 After 46 years at the helm of Taiwan's Cloud Gate Dance Theatre, choreographer Lin Hwai-min prepares to pass on the mantle to the next generation, Chen Jie reports.
When Taiwan choreographer Lin Hwai-min paid a visit to India in 1994, an elderly local woman predicted that the then 47-year-old Lin would die at the age of 72.
When he returned home, he found out from his family that he would die at 72 according to his bazi-the eight-character system used in the Chinese lunar calendar based on the specific time of a person's birth.
Was this simply coincidence or fate?
Either way, Lin says he is happy to accept this prediction, because "death is the most feared and uneasy aspect of life".
"But when you know your time has come, it becomes something of a relief and only helps you respect life more," he adds.
On Feb 19, he celebrated his seventy-second birthday.
The day before, the Cloud Gate Dance Theatre, the company Lin founded in 1973, won the Stef Stefanou Award for outstanding company, one of the UK's national dance awards presented annually by dance critics from The Guardian and The Times newspapers.
"It's the best birthday gift I could have received," Lin told a recent news conference in Beijing to publicize Cloud Gate's ongoing performances in Guangzhou, Beijing and Shanghai through April 27.
"It means that I can retire without any regrets."
In November 2017, he announced that he would step down as artistic director of Cloud Gate at the end of 2019 to make room for the next generation of talent.
But before that, he still intends to present his 2014 double bill of White Water and Dust.
"One is like lemon water, while the other is like vodka," Lin says of the two pieces.