Hybrid rice seeds yielding hope
Share - WeChat Experts from around the world drawn to Hainan to learn about agricultural sustainability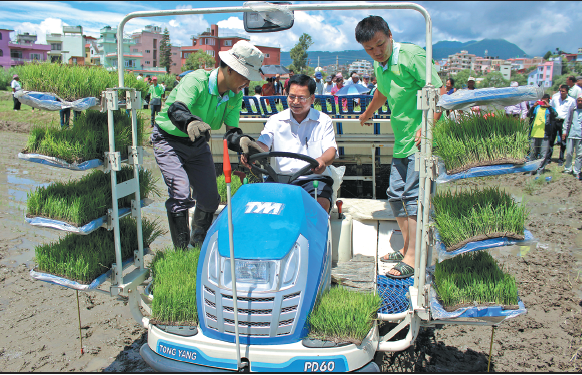 Under the scorching sun, fields displaying 31 major hybrid rice varieties grown in Belt and Road countries attracted more than 700 rice experts and businesspeople on Friday to the golden paddy-themed national park in Sanya, Hainan province.
They had gathered on the tropical island in South China to attend the four-day International Rice Forum, which ended on Saturday.
Sushil Raj Subedi, an official with the Nepal Agricultural Research Council, was excited to see that Keyou 18, a hybrid rice variety developed by Chinese scientists in Nepal, is growing well in Sanya, known as China's "Silicon Valley of seeds".
At the Super Rice Research Base of Yuan Longping, who is known as China's father of hybrid rice, Subedi felt the heavy golden rice ears and bent his knees so he could touch the roots. Standing up with a big, admiring smile, he said, "It is good."