Old skill gets modern twist
By Wang Ru | China Daily | Updated: 2019-04-16 08:24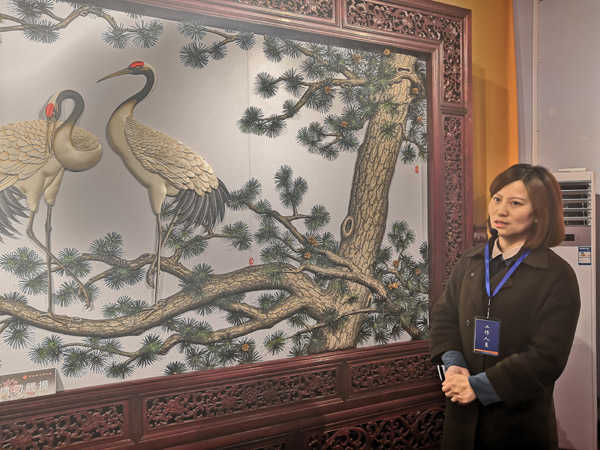 A handicraft based on Manchu applique art is also helping with poverty alleviation, Wang Ru reports.
A vivid depiction of mice at a wedding was recently unveiled in Fengning county of Chengde city in North China's Hebei province to a visiting UNESCO delegation.
The work was created by painting on paper and cutting shapes out to piece together the scene, with cloth and other materials, following a handicraft known as the "cloth-pasted painting", developed on the basis of traditional Manchu applique art in 1990. But the craft faced a challenge then as works lacked the desired three-dimensional effect.
Teng Teng (1932-2018) came up with a new method to make up for the deficiency and applied for a national patent in his name for this craft. His granddaughter-in-law Hao Xiang, who is also an expert in the craft, told the story behind the Chinese intangible cultural heritage to the foreign visitors.
Such handicraft works feature bright colors, vivid scenes and fine workmanship. They are created by painting the patterns on paper, dividing them into different parts, and making the parts separately into three-dimensional contours by filling them with cloth and other materials. Finally the parts are pasted on a surface and assembled as a painting.
"They have the artistic characteristics of traditional Chinese painting, Tibetan thangka, sculpture, cloisonne and some others," says Hao.