White House: 'Sanctuary cities' not a likely option for immigrants
China Daily | Updated: 2019-04-16 09:41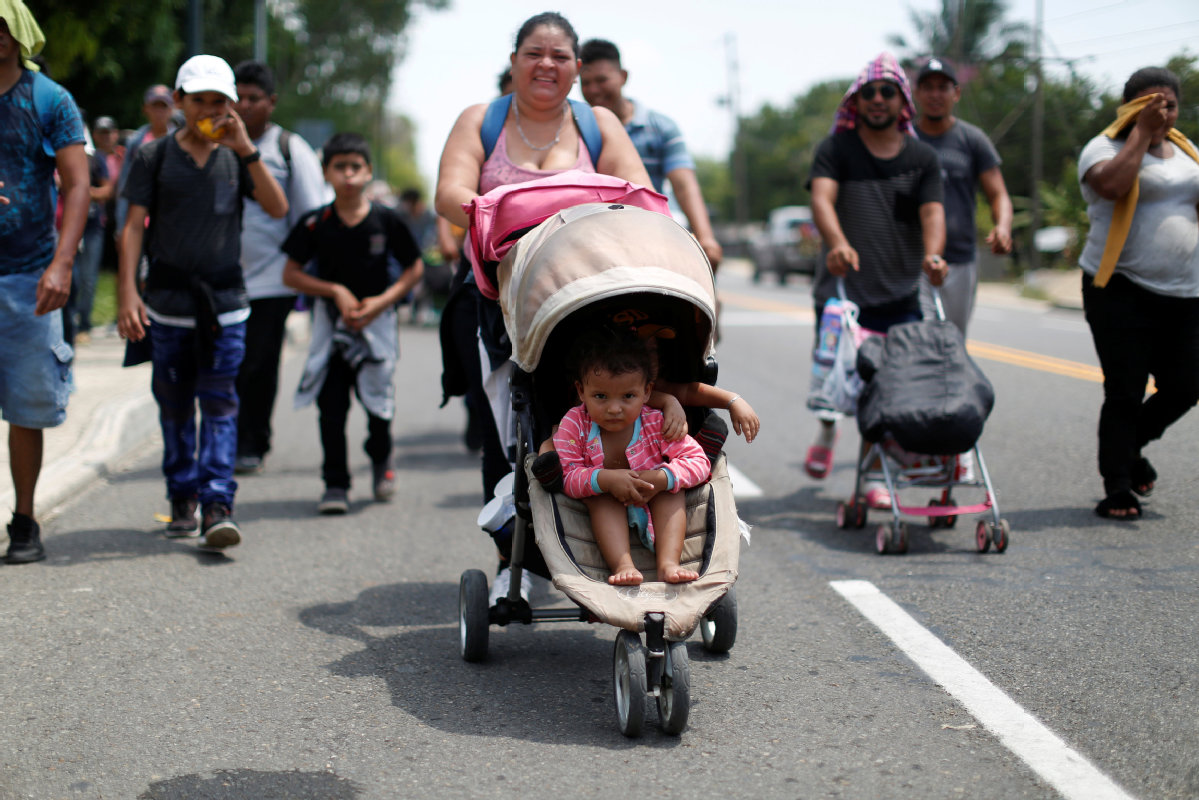 WASHINGTON - US President Donald Trump wants to explore a twice-rejected proposal to send migrants to "sanctuary cities", but that is not the preferred solution to fix the straining immigration system, the White House said on Sunday, The Associated Press reported.
White House Press Secretary Sarah Sanders announced an "extensive review" of the potential plan on ABC's This Week after Trump confirmed news reports that he had proposed the controversial move, Agence France-Presse reported.
So-called sanctuary cities such as San Francisco, Los Angeles and New York are among hundreds of mainly Democrat-run jurisdictions across the United States that limit cooperation in complying with requests from immigration officials.
"This is an option on the table," White House press secretary Sarah Sanders said of the proposal in an interview on ABC's This Week.
She said the idea would be to spread out the number of migrants so the strain would not be on "one or two border communities".
"The president likes the idea and Democrats have said they want these individuals into their communities, so let's see if it works and everybody gets a win out of it," Sanders said. "Again, this is not the ideal situation."
The US government is dealing with an ever-increasing number of Central American migrants crossing the US-Mexico border, an influx that has pushed the immigration system to the breaking point.
Laws make it hard to quickly return Central Americans, and many of them spend years in the US waiting for their immigration cases to play out. Others claim asylum and wait just as long, living and working in the US as they wait.
Trump seized on reports last week of the proposal that sought to send migrants already detained to Democratic locations or transport migrants that have just crossed the US-Mexico border to sanctuary cities.
Trump tweeted on Saturday evening that the US had the "absolute legal right to have apprehended illegal immigrants transferred to Sanctuary Cities".
But the plan had already been rejected twice.
People with knowledge of the discussions say it was first brought to the Department of Homeland Security, or DHS, from White House staff in November, and was again discussed in February but was rejected after DHS officials reviewed it and found it was too costly, a misuse of funds and would be too time-consuming. The sources were not authorized to speak publicly and spoke on condition of anonymity, AP reported.
It actually could make it more difficult for Immigration and Customs Enforcement officers to arrest people facing deportation because sanctuary cities do not work with the ICE.
The Transactional Records Access Clearinghouse at Syracuse University announced last week that an analysis found that immigrants in sanctuary cities are 20 percent less likely to be arrested out in the community than in cities without such policies.
Democrats criticized the White House proposal as a political stunt that used humans as pawns and would not work.
"Look, you can't threaten somebody with something they're not afraid of," said Governor Jay Inslee of Washington state, a candidate for president. "And we are not afraid of diversity in the state of Washington. We relish it. It is the basis of our economic and cultural success. We're built as a state of immigrants."
Agencies