Concerns raised that unsafe toys may flood into UK post-Brexit
By ANGUS McNEICE | China Daily Global | Updated: 2019-04-16 09:55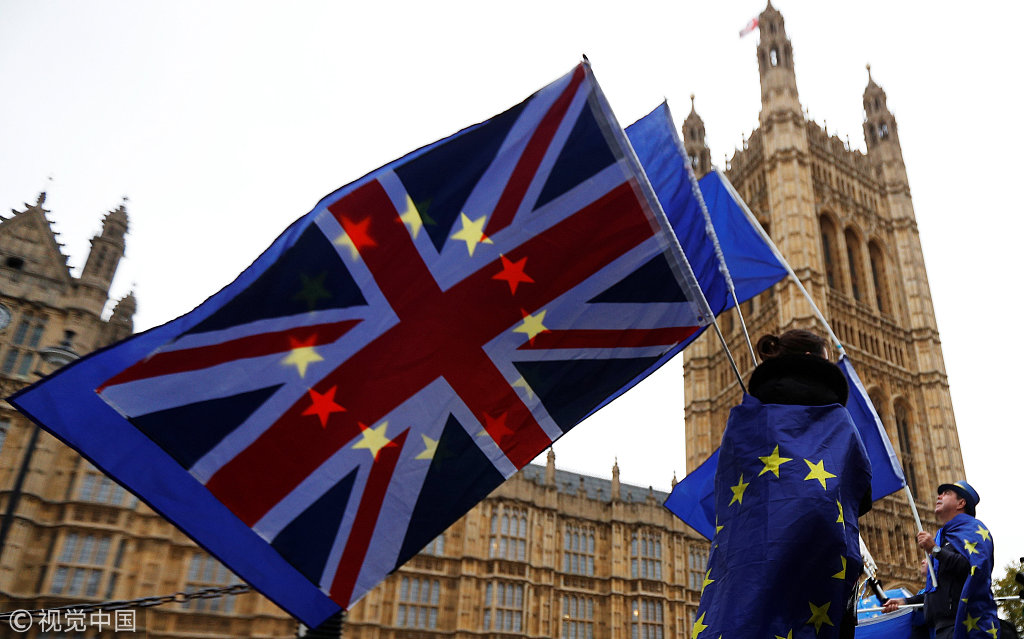 Leaving EU could expose consumers to risks from sub-standard products
A consumer watchdog has warned that the United Kingdom "could be flooded" with unsafe toys, cars, electronics and other items if the country leaves the European Union and relinquishes membership to the trading bloc's product safety system.
UK independent consumer body Which? says that after Brexit, Britain may no longer have full access to Safety Gate, which is an alert program through which EU member states rapidly share information about dangerous non-food products.
Safety Gate- and its predecessor, the Rapid Exchange of Information System, otherwise known as RAPEX - have raised the alarm on thousands of products over the years.
Recent examples include unstable laptop batteries, faulty car seats, and children's toys found to contain harmful chemicals.
In February, the system led to the recall of a smart watch for children, after it was discovered that a malicious party could feasibly hack the watches and communicate with or locate users.
And last month, Safety Gate flagged a Star Wars stormtrooper costume after it was deemed too flammable.
There has been a 34 percent increase in recall alerts for unsafe products over the last decade, according to the European Commission.
Which? says that without access to Safety Gate's early warning system Britain will have to wait until European alerts are made public, or rely on its own domestic setup which the watchdog warns is "crying out for reform".
This means UK authorities could face crucial delays in receiving surveillance information about unsafe products after Brexit, unless an agreement is in place with the EU.
"If it is to make people's safety the number one priority, the government must secure access to the European alert and information sharing systems after Brexit, as well as introduce major domestic reforms to ensure consumers are properly protected from unsafe products," said Caroline Normand, director of advocacy at Which?.
She added: "With more products than ever before being declared unsafe, it's clear that an already failing consumer enforcement system needs a major shake up to ensure that people aren't left at risk from dangerous products in their homes."
Last year, Safety Gate flagged issues with 2,064 dangerous nonfood products, compared with 1,542 in 2008. Which? said that the increase may partly be attributed to better reporting by authorities, and that the increase highlights the "scale of unsafe products that must be tackled".
Leon Livermore, chief executive of the Chartered Trading Standards Institute, said the prospect of the UK failing to install adequate infrastructure for trading practices post-Brexit was a "great fear".
"RAPEX is a really good example of European cooperation, it is a terrific system," Livermore told a Parliamentary committee. "If you want effective enforcement and you do not want the UK to become a soft target, we need to maintain the protections that we have now."
Which? has carried out much of its own testing on products that are available in the UK. In early December, Which? arranged for lab analysis of 13 toy "slimes" and putties from a range of high-street and online retailers. Such toys are popular stocking stuffers at Christmas in the UK.
The watchdog found that six of the slimes and putties had levels of boron in excess of EU safety standards. Exposure to excessive levels of boron can cause irritation, diarrhea and vomiting in the short term, and may impair fertility and cause harm to unborn children.