Tunnels dug through in China-Laos Railway construction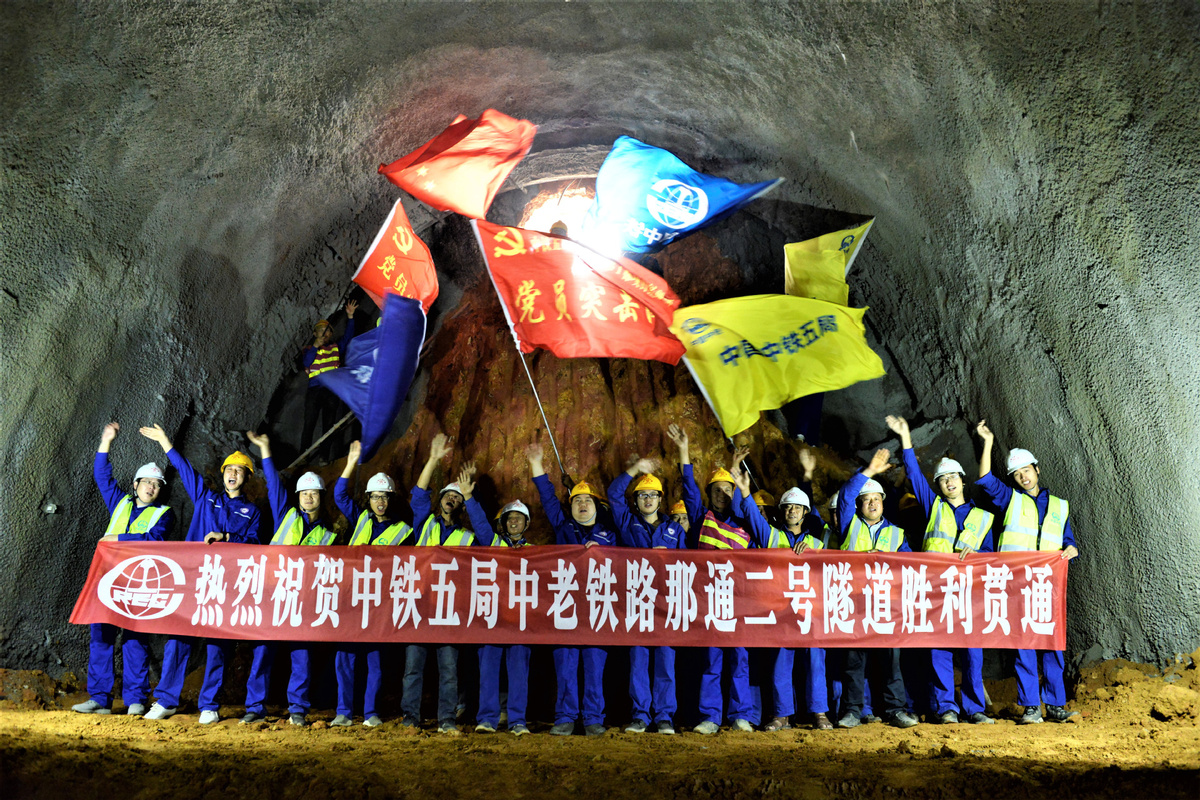 VIENTIANE - Two tunnels of the China-Laos Railway, namely Nathong No 2 and Nateuy No 2, were dug through on the same day on Monday by the constructor China Railway No 5 Engineering Group (CREC-5).
The two tunnels were located in Oudomxay Province, some 400 km north of Lao capital Vientiane.
The two tunnels, with lengths of 225 meters and 1,145 meters respectively, were dug through two months and three months ahead of schedule respectively. So far, the CREC-5 has holed through five out of the 10 tunnels in the section.