Window to the world
By Xu Haoyu | China Daily | Updated: 2019-04-18 08:18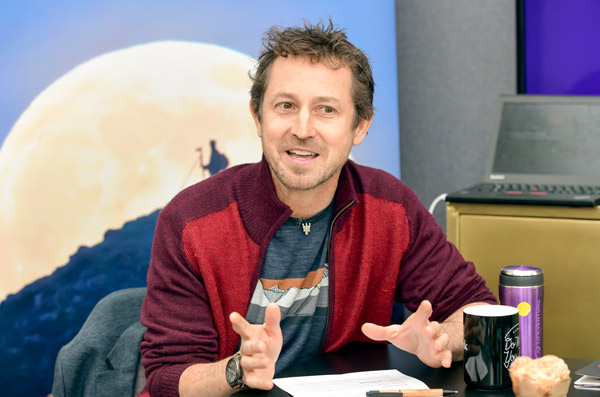 Hunter says: "It's comforting that our work reaches such a remarkable number of relatively young audience members. As they are more environmentally conscious than their predecessors, they are not only watching the show but also actively interacting with the content. I think natural-history documentaries will bring them a lot of positive energy."
At the recent media conference, Noccoiolino discussed Earth Tribes, an online community set up by the BBC on the Tencent platform to cater to Chinese fans of natural history and science.
The channel not only offers some 650 hours of BBC Studios' natural history and documentary series, such as Dynasties and Rituals, but also provides access to online and offline content developed by award-winning producers from the BBC Studio's Natural History Unit.
Short videos, Q&As, 360-degree videos, live interviews and livestream broadcasts from BBC production locations are just some of the additional content offered to Earth Tribe subscribers.
"We are constantly creating opportunities to generate more conversations with our audiences," says Noccoiolino. "We want to understand what they like, what they want to see and how they want to see it."
Since Noccoiolino joined BBC Worldwide's content-strategy team in 2006, she has been helping producers gain an insight into the viewing habits of global audiences. Responding to growing outside interest in China, Noccoiolino says the BBC has been adding Chinese elements to many of their programs, including the Earth From Space documentary and dramas like Sherlock Holmes.
Contact the writer at xuhaoyu@chinadaily.com.cn