Genesis eyes China's automobile market
Xinhua | Updated: 2019-04-19 14:41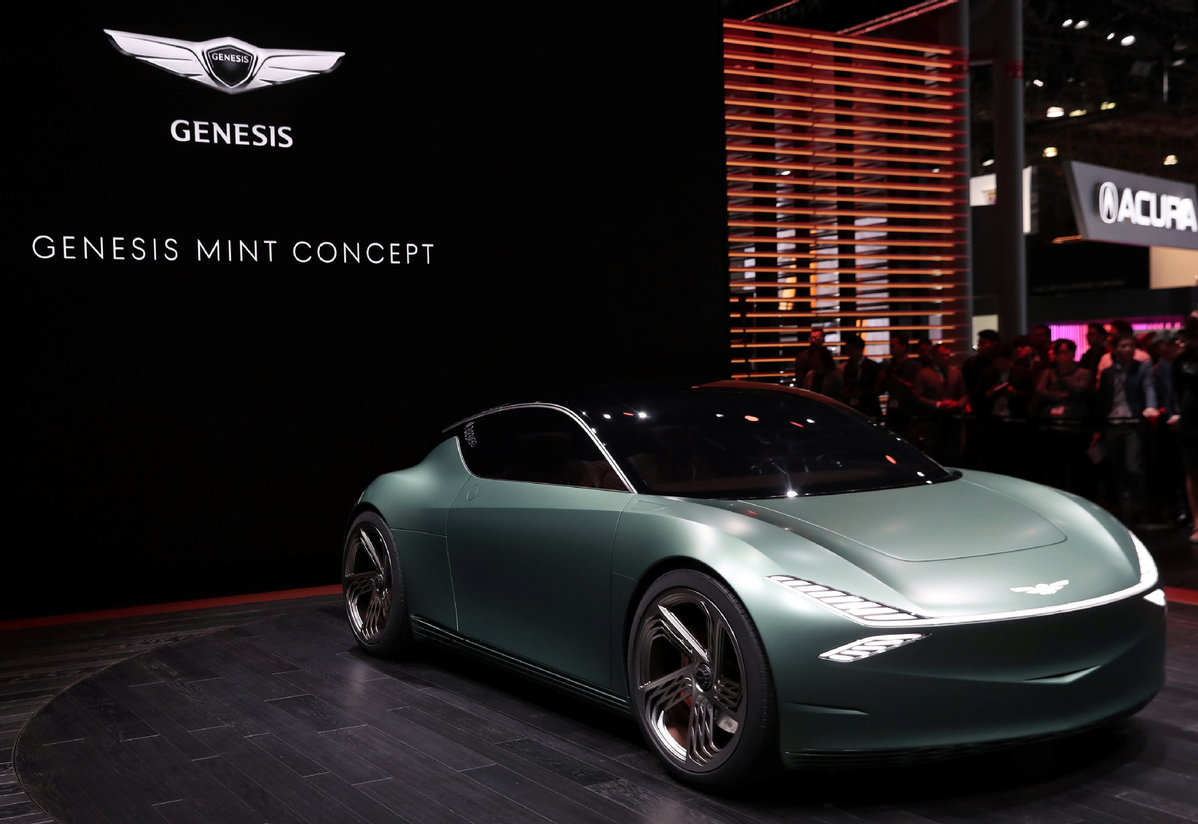 NEW YORK - Genesis, a high-end brand with South Korean automobile manufacturer Hyundai Motor Company, intends to enter Chinese market, said an executive with Genesis Wednesday at 2019 New York International Auto Show.
"China is on our agenda, so we will go to China in due course. And there you will have the entire product portfolio," said Manfred Fitzgerald, executive vice-president and global head of the Genesis Brand.
"Now we're not there yet but we're working on it," Fitzgerald added.
Genesis unveiled its electric vehicle Mint Concept targeting urban drivers Wednesday at 2019 New York International Auto Show.
Mint Concept would be capable of an estimated 200 miles per full charge and 350-KW fast recharging, according to Genesis.
Genesis would roll out its first electric vehicle on the market in 2021 with a dedicated power train, said Fitzgerald.
As a design-focused luxury brand, Genesis' product lineup consists of the flagship G90 luxury sedan, the G80 and G80 Sport midsize luxury sedans, and the G70 luxury sport sedan, according to the company.
China posted 28.08 million units of automobile sales in 2018 including 23.71 million units of passenger cars, according to China Association of Automobile Manufacturers. In particular, Beijing Hyundai Motor Company sold 790,000 cars ranking as the ninth largest automobile manufacturer in China in terms of sales volume.