Pigs were not brought back to life
By Zhang Zhouxiang | chinadaily.com.cn | Updated: 2019-04-19 15:29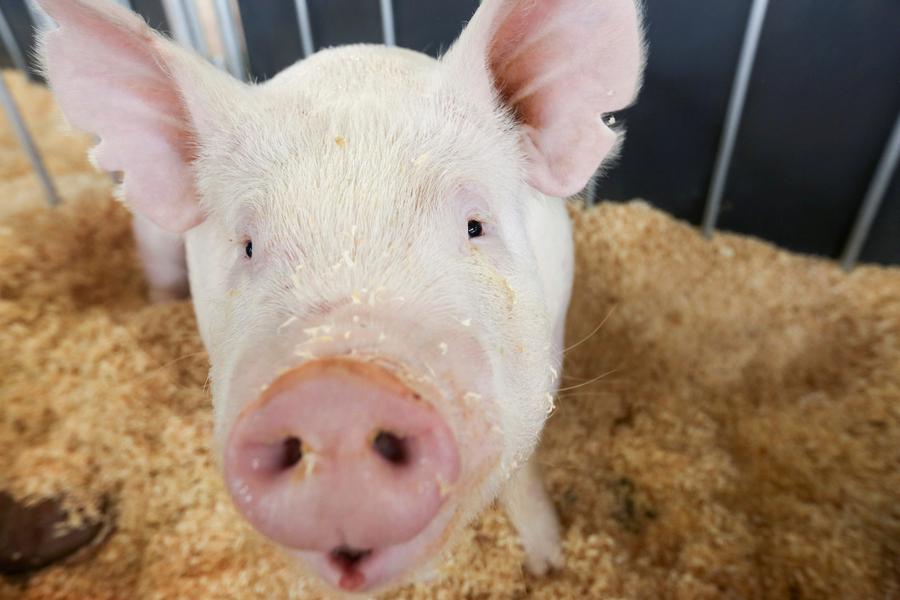 A US research team restored mico-circulation and basic cell functions in the brains of 32 slaughtered pigs by perfusing a liquid that mimics blood four hours after they died. That achievement is widely reported as "reviving dead brains". Two experts shared their views with China Daily's Zhang Zhouxiang:
The research is of enormous meaning to understanding death, which is considered an irreversible process in medical science. However, it is really misleading when certain domestic media outlets use "back to life" in their headlines because that's still far from being reality.
In the research, micro-circulation in the "dead" pig brains have been revived and the their cellular structures of their brains have been preserved. But electric signaling, which is associated with consciousness, was only detected in a few cells.
In more exact words, the pig brains were still heading for death, which process is held a little slower because part of the cells' functions are partially resumed. But the whole tendency remains the same.
That's why even the researchers said it is "not a living brain, but a cellularly active brain." The current achievement is still a long way from bringing the dead back to life.
And that was not what the researchers were trying to do. It might be too early to discuss about the ethical challenges of "reviving lives", because the technology is still far from realizing that.
Tang Cheng, a doctoral candidate and research fellow at the Institute for Neuroscience, Chinese Academy of Sciences
The rebuilding of micro-circulation in the pig brains might be far, far away from literally "reviving" them, but it might affect the legal standards on brain death.
According to current laws, brain death happens when a brain suffers from irreversible loss of functions. End of blood circulation for hours has always been considered "irreversible", because neuro-cells will die even if the blood circulation is cut for minutes, which in turn permanently ends the sending of orders about blood circulation.
Yet the new findings, if proved on humans one day, might challenge the past definition, because some functions of the brain might be resumed after what is traditionally defined as being "brain dead".
In other words, there is possibility in the future that the standards on defining a person brain-dead may have to be raised. That may not be good news for those needing an organ transplant as the gap time of picking organs from the brain-dead person's body and transplanting it to a patient's body might be shortened, which in turn may result in organs being "wasted".
But there is no need to overly worry about it. There will be other technologies, such as 3D printing, cloning, as well as gene-based manufacturing that will produce the organs needed for transplantation in the future.
By far, the organs for transplantation mainly come from people who die in traffic accidents. With the development of autonomous driving technologies, the number of fatal traffic accidents will drop and such organ sources will decline.
In other words, we need to get rid of the reliance upon donated organs for transplants and seek organs from other high-tech channels.
Wang Yue, a professor at School of Health Humanities, Peking University
The possibility of the research being applied to humans is not high, because the human brain is not as endurable as those of other animals.
Human brains are less likely to partly resume their functions after their blood or oxygen supply stops. Even if they do, the majority of them will be in a vegetative state.
Still, the research is very important for medical science. For example, currently if blood supply to a human brain is disrupted for five minutes or more, it will suffer irreversible damage. With the advancement of medical science, perhaps a human brain could sustain the disruption in blood supply for a longer period. And if that happens, the criteria for declaring a person brain dead could change.
Kuang Weiping, a senior doctor at the Brain Hospital of Hunan province