Pompeo speaks over phone with British foreign secretary on Libya, Yemen
Xinhua | Updated: 2019-04-20 08:23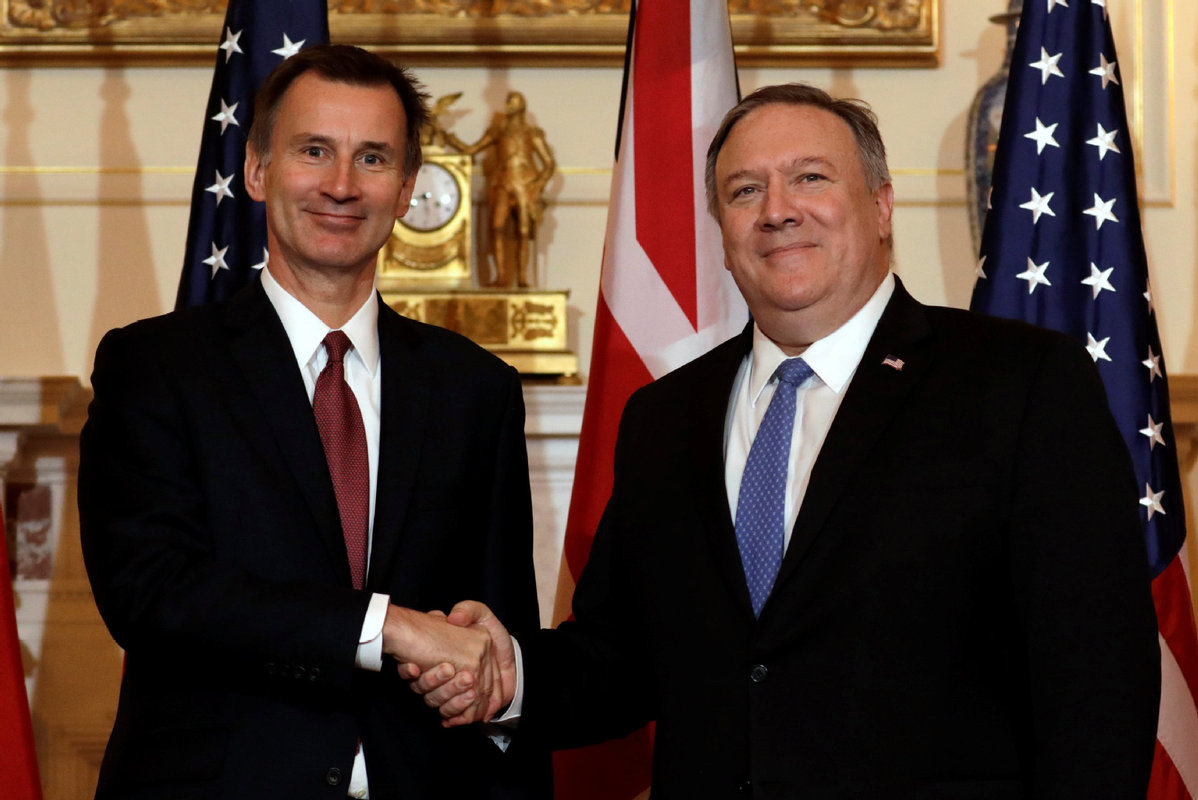 WASHINGTON -- US Secretary of State Mike Pompeo spoke over phone with British Foreign Secretary Jeremy Hunt on Thursday on issues related to Libya and Yemen, said the US State Department on Friday.
Pompeo talked with Hunt on key global priorities, including resolving the conflicts in Libya and Yemen, said Morgan Ortagus, the newly appointed spokeswoman for the State Department.
On Libya, the two sides reaffirmed their commitment to continue diplomatic efforts to achieve a freeze on the ground and a return to the political process, Ortagus said.
Pompeo and Hunt, referring to the Yemen situation, agreed that all parties must make good on the commitments they made in Sweden to allow the political process to move forward, the spokeswoman added.
The two also vowed to strengthen bilateral ties in the face of global challenges.
The east-based army, led by Khalifa Haftar, has been leading a military campaign since early April to take over Libya's Tripoli where the UN-backed government is based.
A total of 213 people have been killed and 1,009 others injured in the fighting between the Libyan government and the east-based army in and around Tripoli so far, the World Health Organization said Friday.
Yemen has been mired in a civil war since late 2014 when the Houthi rebels overtook the capital Sanaa and ousted the government of President Abd-Rabbu Mansour Hadi. A Saudi-led coalition has been fighting the Houthis since 2015.
Last December, parties to the conflict accepted a plan for the redeployment of forces under a ceasefire deal that offered the best hope in years of moving toward an end of the war.