Graffiti works win a wider audience
By Li Yingxue | China Daily | Updated: 2019-04-23 08:48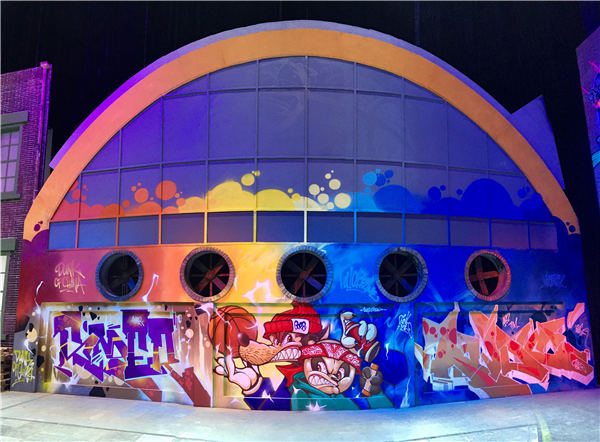 Other cities have made approaches to stage the contest, but the team has rejected them.
"Graffiti is the love of our lives and has brought us a lot. We just want to do something in return," Zheng said.
"My parents didn't want me to be a street artist, but they have gradually accepted what I do and sometimes they feel proud of the street art that I paint."
Chen, from Jiaxing, founded his own studio in the city in 2017, taking orders to paint walls for clients such as restaurants or bars nationwide. He also works as an illustrator.
"Graffiti teaches me to think freely, and I want to try to combine it with an art installation or toys," he said.
Chen added that he wished there was a market for street artists' work that would enable them to support themselves.
"We don't have a mature system to sell works of graffiti, or enough agents to connect the artists with galleries. Cultivating the street art market to attract more people to take part in graffiti work would make for a sustainable ecosystem," he said.