Job market not what it used to be for returnees
China Daily | Updated: 2019-04-24 08:09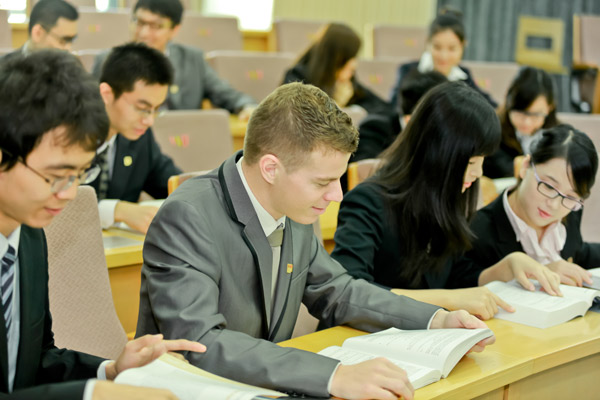 Editor's note: A survey shows about 30 percent of returnees with foreign degrees are not satisfied with their first job, whose average monthly income is about 7,000 yuan ($1,043), comparable to the wage of their domestic counterparts, and about 27 percent of sampled employers think the returnees have grandiose aims but puny abilities. China Daily reporter Li Yang comments:
Since 1978, about 4 million Chinese have studied overseas, and about 80 percent of them have made their way back to their homeland after graduation. Particularly in the 1980s and the 1990s, many returnees became productive professionals in their respective fields.
That has cast deep influence on the attitude of many Chinese toward foreign degree holders, who are supposed to stay abroad living a well-off life, or return to lead a better remunerated life than their domestically educated peers.
Yet the expansion of domestic college enrollment-about 3 million people graduated from college in 2000, and about 8 million last year-has fundamentally changed the landscape of the job market, which many returnees have not yet adapted to.
At the same time, returnees, in general, have become younger and their overall quality is lower.
Compared with the 1980s and 1990s, when most returnees had postgraduate degrees in science and engineering majors and were funded by scholarships of various kinds, more and more returnees today hold bachelor's degrees in the humanities, and study at the expense of their parents.
Some choose to study abroad despite the huge expense because they fear they cannot secure a seat in college at home by doing well in the competitive national college entrance exam, or gaokao. So, many buy their way into foreign schools.
In other words, the returnees today are polarized with the lower half having almost no advantages in competing with their domestic counterparts, who are more down-to-earth and hardworking as employers say.
Since the average salary of office clerks with a bachelor's degree is already less than half that of a skilled worker or a courier, the survey should remind parents to be prudent and reasonable in making the decision of whether to send children to study abroad, which although it remains a choice, an expensive one, to steer clear of the cutthroat gaokao, it is apparently not a shortcut to good jobs.